Chicago TV ready with teacher strike coverage, gets thrown two breaking stories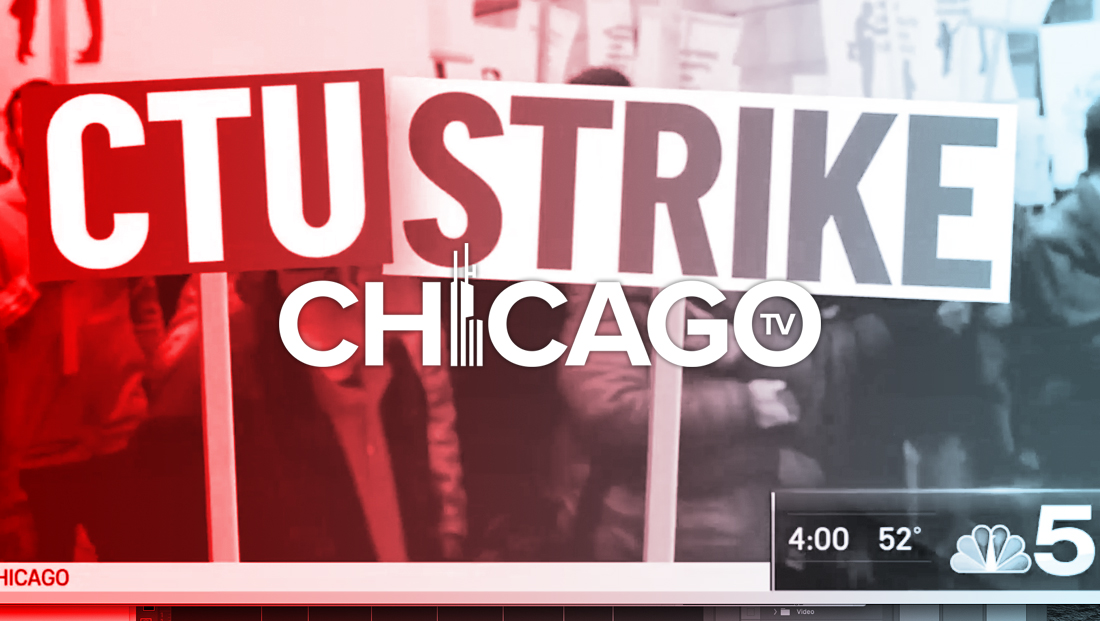 WFLD, the market's Fox O&O featured all three stories during its 5 p.m. newscast, starting with the Johnson story.
The station's anchors appeared on screen as the camera did one of the station's trademark pullbacks showcasing a giant breaking news graphics along with a photo of Johnson on the video wall behind the anchors.
Later, an overhead jib shot showcased the entire anchor area, showcasing team coverage of the strike with reporter images on either side of the video array with the banner 'Teachers Strike" in the middle.
WFLD normally airs a 9 p.m. newscast, but it was pre-empted for Fox's "Thursday Night Football."
The station was slated to air a late newscast following the game, but a recording of its was not available to NewscastStudio due to the time change.