Orlando Telemundo station debuts new set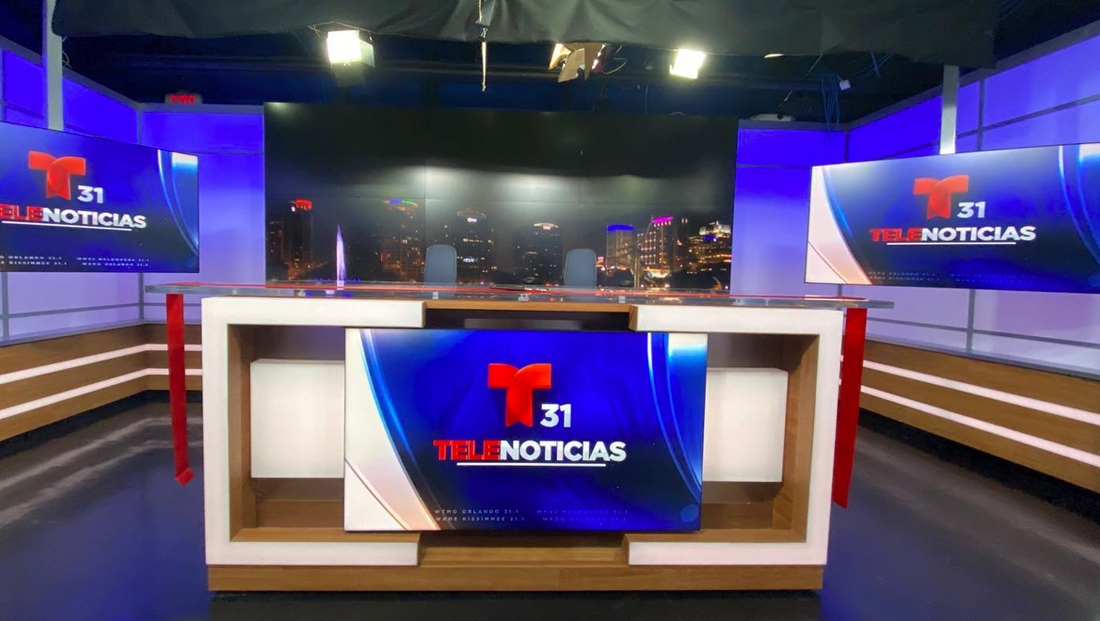 WTMO-CD, the Telemundo affiliate in Orlando, Florida, owned by NBCUniversal, has debuted an updated set.
The flexible set, from HD Studio, follows the design language used by other Telemundo stations and features backlit wall panels with a low knee wall with integrated, color changing lighting stripes wrapping around much of the straight, right angle walls in the space.
The heart of the small studio is a rectangular anchor desk in front of a 3×3 video wall.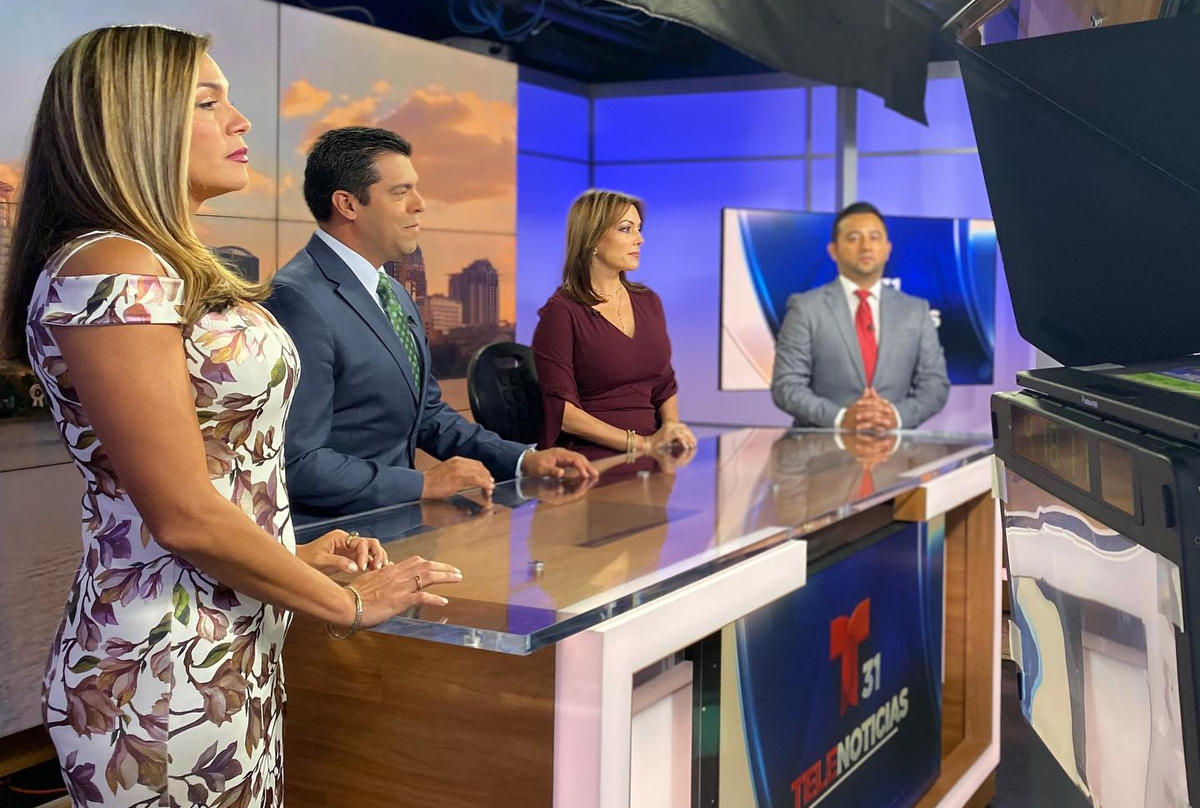 Flanking this are two low bezel, ceiling mounted video panels give the station, which brands as Telemundo 31, the option to use them as both OTS and standup monitors.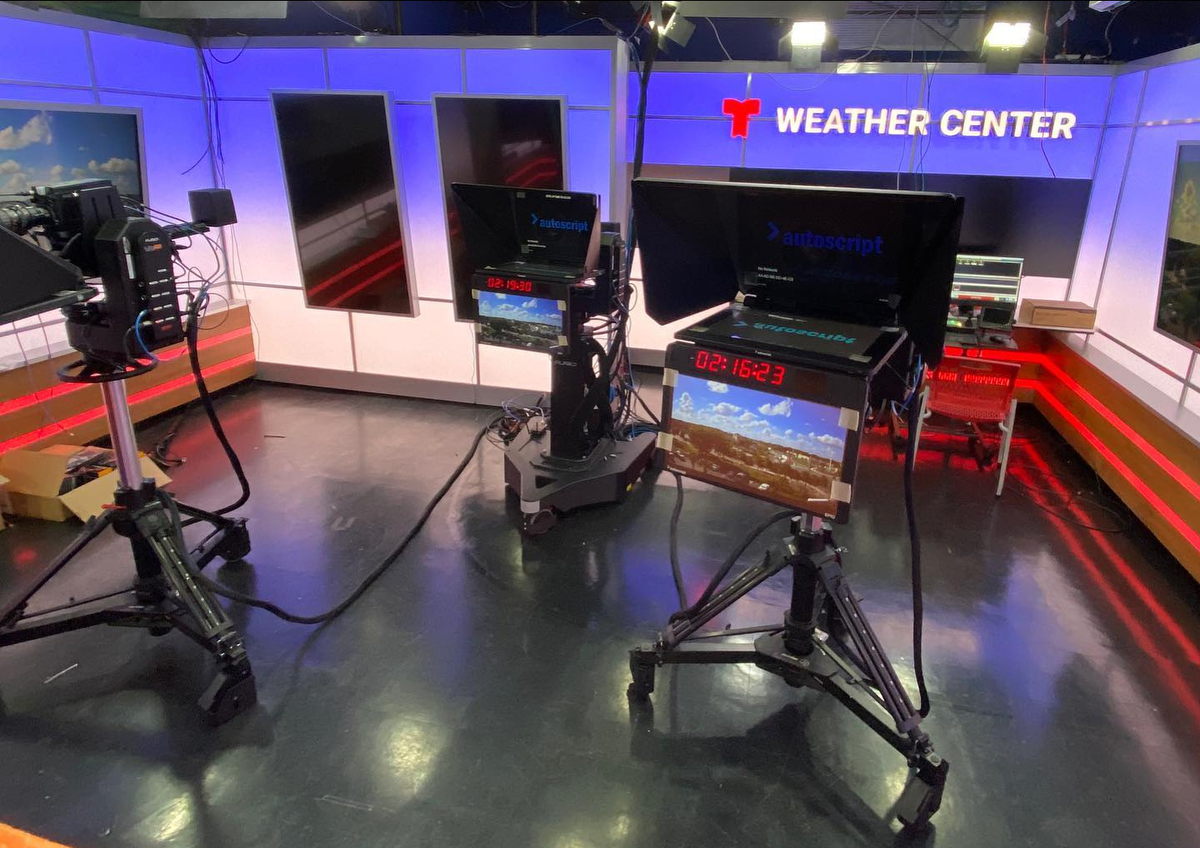 The opposite site of the studio is another flexible area with a horizontal video panel with knee wall below it and two vertically mounted panels on a floor to ceiling backlit wall.
This then transitions to a work weather center alcove that's stocked with multiple video panels and workstations and is topped with a dimensional iteration of the Telemundo logo and the words "Weather Center" in white.