'Nightly News' delivers creative package on ecommerce shipping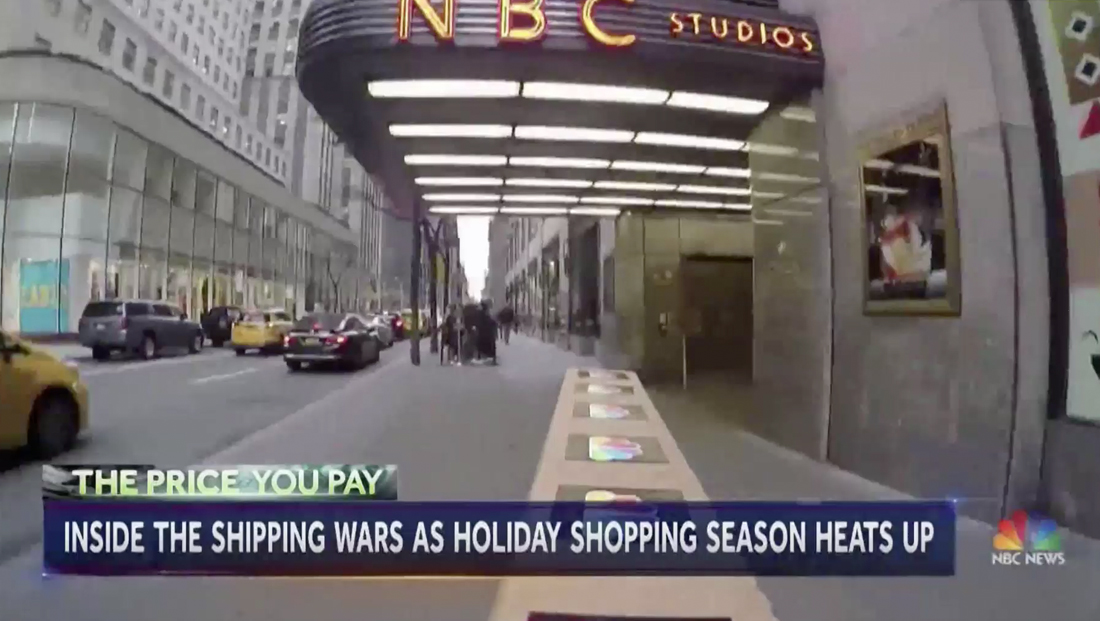 "NBC Nightly News" aired a package (no pun intended) on ecommerce shipping Friday, Nov. 22, 2019 that was filled creative standups, graphics and camera work.
Correspondent Jo Ling Kent appeared in two dramatic standups — one inside a UPS sorting facility and one inside the airframe of a UPS freight plane.
The package also included graphics of, well, packages, with key stats and locales as well as the UPS shield outline standing in as another container for a key number.
In addition, the package also chronicled an online order of a custom "Nightly News" baseball bat traveling from Louisville, Kentucky, to anchor Lester Holt's office in New York in just one day.
The baseball bat's box was helpfully outfitted with NBC logo sticks and the network's cameras followed it being loaded on a plane and landing in Newark.
At select times, NBC even attached a camera to the package itself to capture what it sees as it travels throughout the UPS system and the streets of New York.