Interlocking pieces come together in BBC Two ident from Superunion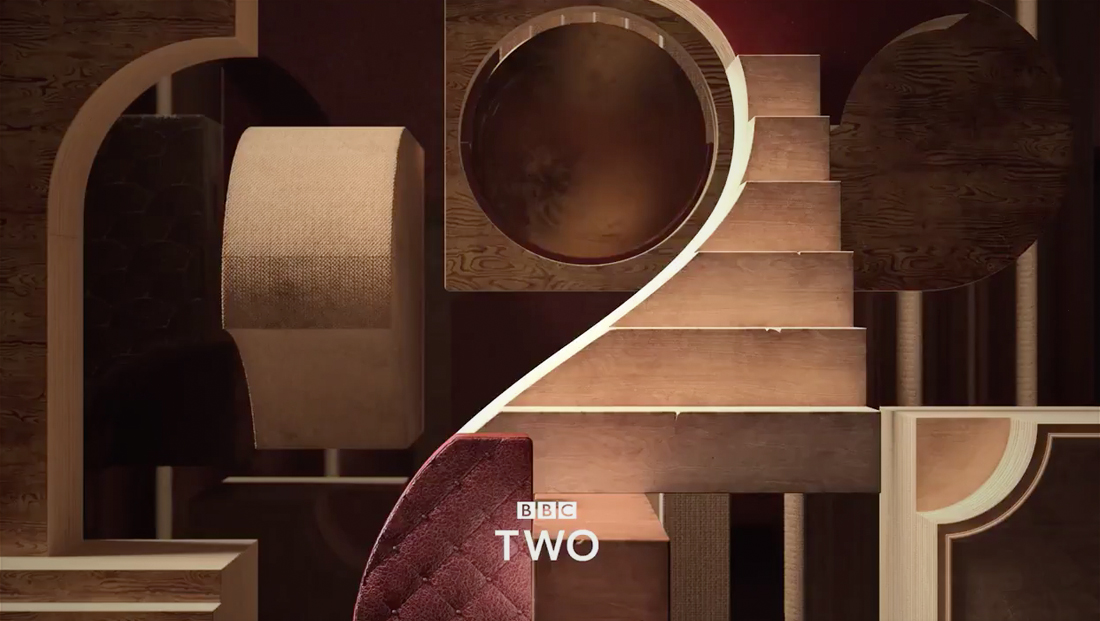 Superunion's new indent for BBC Two centers around a view of interlocking, turning and moving materials that form, like the other idents the network uses, the suggestion of the shape of the number "2."
The surreal ident is remiscent of wood blocks, gears and a dash of M.C. Escher and Rube Goldberg's famous "machines."
The look has been dubbed "Thought Provoking 2" by the studio.
What makes the ident perhaps even more effective is the use of carefully edited sound effects that capture the gritty motion of the pieces being shown on screen.
BBC Two first rebranded in October 2018, moving away from the more literal display of its namesake numeral in favor of more abstract interpretations that explore the shapes and concept of division and contrast.
The network uses a variety of designers to create the idents, which are regularly rolled out.
weareseventeen worked with BBC Creative and Superunion on the project with music and sound by Alex Baranowski.