Watch Siri 'correct' forecaster on air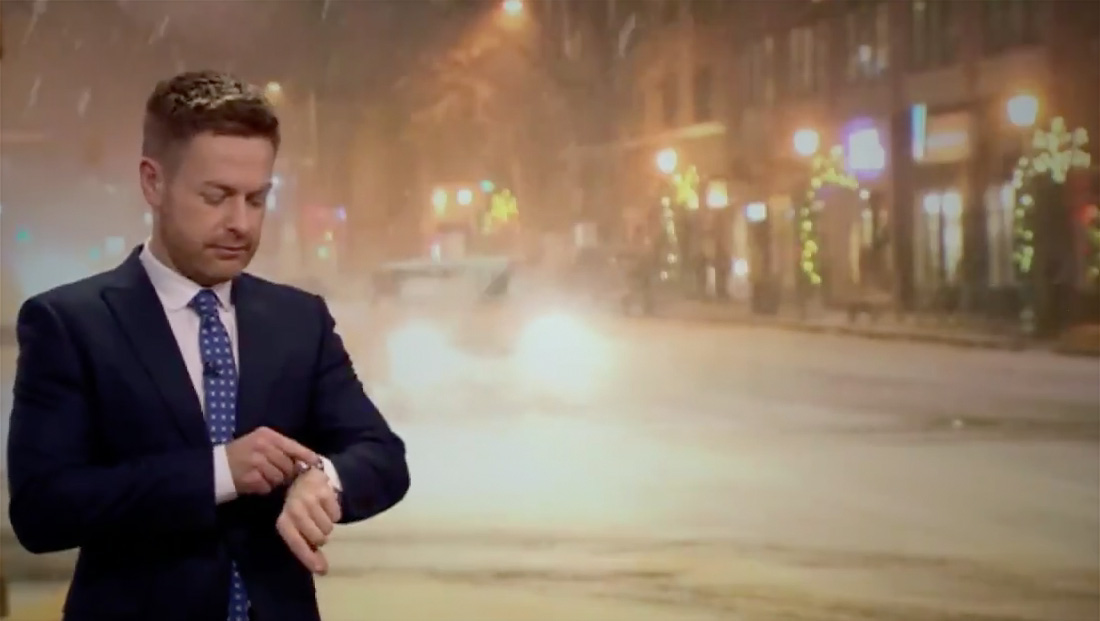 BBC forecaster Tomasz Schafernaker and Siri got into a bit of an on air disagreement.
Schafernaker was on air discussing the snowy conditions in the U.S. — when he apparently triggered his Apple Watch and voice assistant Siri.
The watch, which was set to use a British male voice instead of the default female voice, helpfully chimed in with "There is no snow in the forecast."
The show's anchor, meanwhile, doesn't let Schafernaker slide — pointing out that he just said there is snow in the forecast (at least in parts of the U.S.).
"Yeah but it probably doesn't know what place I'm talking about," Schafernaker said.
Most likely, the watch was probably referring to the forecast for London, where the BBC studios are located.
Later, on Twitter, Schafernaker said he wasn't sure what triggered Siri — since he didn't say the trigger words "hey Siri" or, at least as far as anyone could tell, anything that might sound like it.
Social media users pointed out that Schafernaker's watch may have it the "raise to speak" feature turned enabled — a good word of caution for any forecaster with an Apple Watch and a penchant for making wide, sweeping gestures on air.
The latest in design, production and engineering
Subscribe to NewscastStudio for the latest delivered straight to your inbox.