Shutterstock adds music subscription as new license option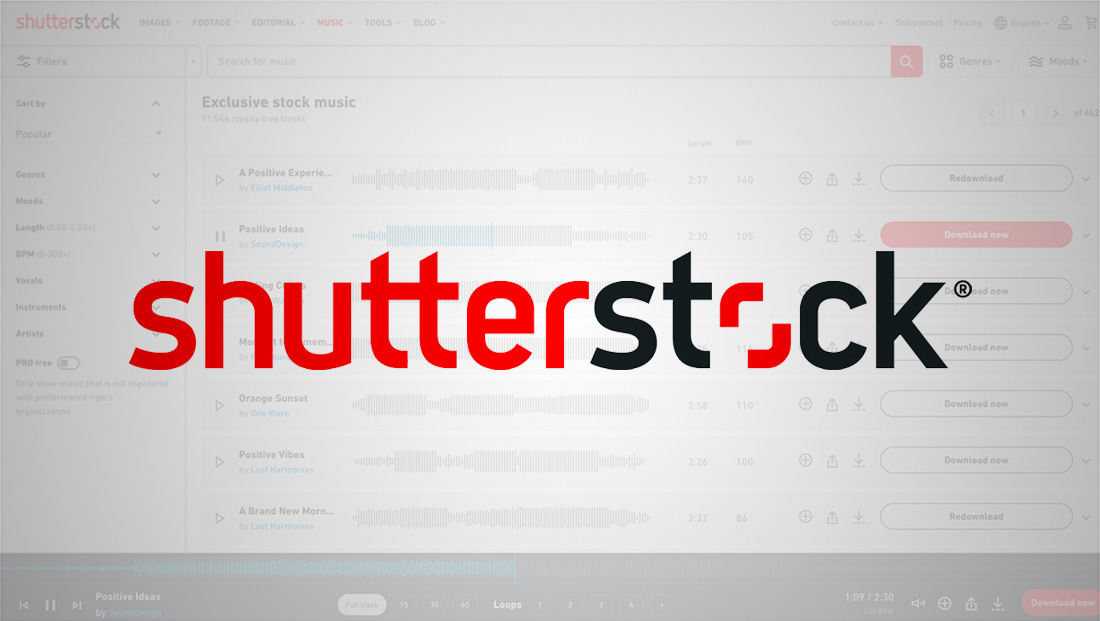 Shutterstock, which offers stock content for licensing, has added a new monthly subscription service for it's music library, known as Shutterstock Music.
The new plan, aimed at digital content creators and launching with 11,000 tracks, offers an unlimited license for music tracks at $149 per month.
The service also offers new mix outs in shorter lengths of tracks, such as :15, :30 and :60 mixes, aimed at short-form content such as social media channels.
"Today's creatives are often working across multiple channels to create content for various projects and audiences. We launched the music subscription to make their lives much easier," said Christopher Cosentino of Shutterstock.
"Whether creating a social video, a conference presentation or a podcast, our new unlimited licensing option empowers creators to license music as their needs arise and frees them to focus on the creative vision rather than worrying about budget."