Enhance your design skills with free tools and classes from Viz University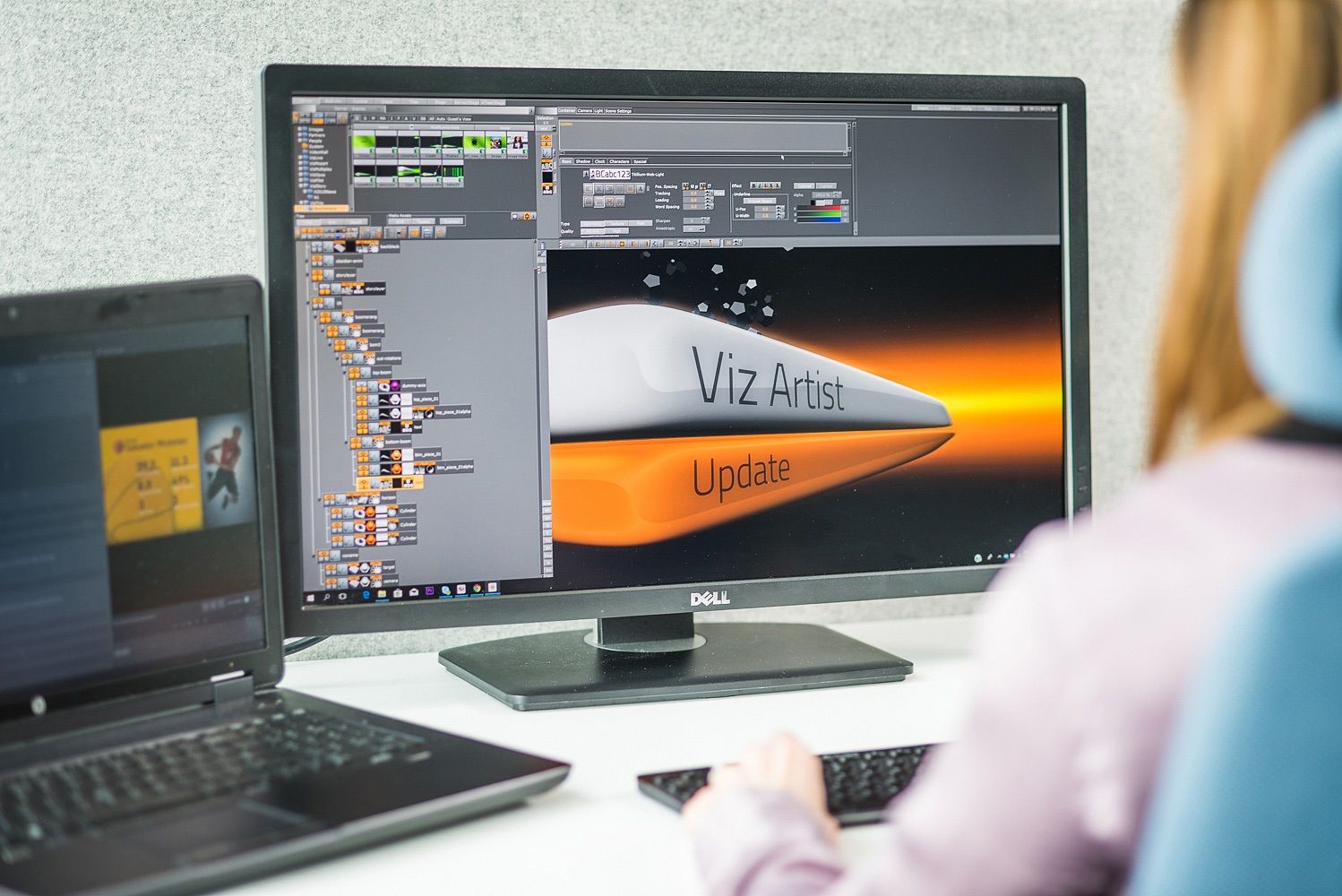 Subscribe to NewscastStudio's newsletter for the latest in broadcast design and engineering delivered to your inbox.
Vizrt has released a new series of free broadcast design educational resources that offer instruction on how to model, create and utilize virtual sets with its Viz Artist platform and powered by widely adopted Viz Engine.
The training materials cover everything: from an introduction to the "green box" virtual space to how to put virtual sets to work in production.
Course participants also get access to more advanced topics, aimed at helping them enhance their virtual set designs, making them more realistic and detailed.
Topics in the new virtual set design course include:
A 3D-modelling workshop, including how to import 3D models into Viz Artist
An overview of additional key concepts in virtual set design including coordinate systems, normals, UV range and face and normal orientation
Two design workshops that start with how to conceptualize a virtual set environment
Additional design training that covers how to use reflections, textures, background environmental mapping and more in virtual sets
Design resources that cover shadowing and filtering techniques to bring realism to virtual set designs, including a look at anisotropic filtering to improve the detail of textures
How to set up virtual camera shots within virtual environments to create professional productions
Detailed information on virtual lighting techniques, including how to use Viz Artist with Maxon's Cinema4D and Autodesk's Maya software
Working with ambient occlusion shading and rendering to create 3D virtual sets, surfaces and layers that interact with light just as they would in the real world
A look at shaders, including RTT and substance shaders, to further enhance the realism of virtual environments
The new virtual set design course follows the release of other training in the Viz University library along with the release of a free edition of Viz Artist.
For newcomers, Vizrt recommends taking its introductory Viz Artist course first, then moving on to its Viz Artist AR Design offering before diving into the new virtual set design coursework.
Vizrt also offers additional professional development to continue your training, including courses on Viz Artist transition logic design and Viz Artist scripting.
Viz University also offers a course that builds directly on the virtual set course and provides an introduction to adding augmented reality to virtual set projects.
Access to non-certification courses is free, only requiring registration to get started. The courses are self-paced and also offer an ideal reference library for new virtual set designers and pros alike.
In addition to training resources, Viz University users can also access an archived webinar series featuring designers Even Normann, Hannes Feldkirchner and Mats Bauge from Vizrt and Amir Keren from Erizos and more.
The five-part series serves as a solid foundation for anyone interested in Vizrt's broadcast design tools.
Viz University also offers paid courses to become a certified Viz Artist Designer, Viz Trio Operator, Viz One Administrator or Viz One API Developer.
Enroll for free today in these courses at the Viz University website and make sure to download your free copy of Viz Artist to dive into the world of Vizrt.

The above column is sponsor-generated content from Vizrt. To learn more about sponsor-generated content, click here.