'Steve on Watch' gets scaled back version of previous shows' sets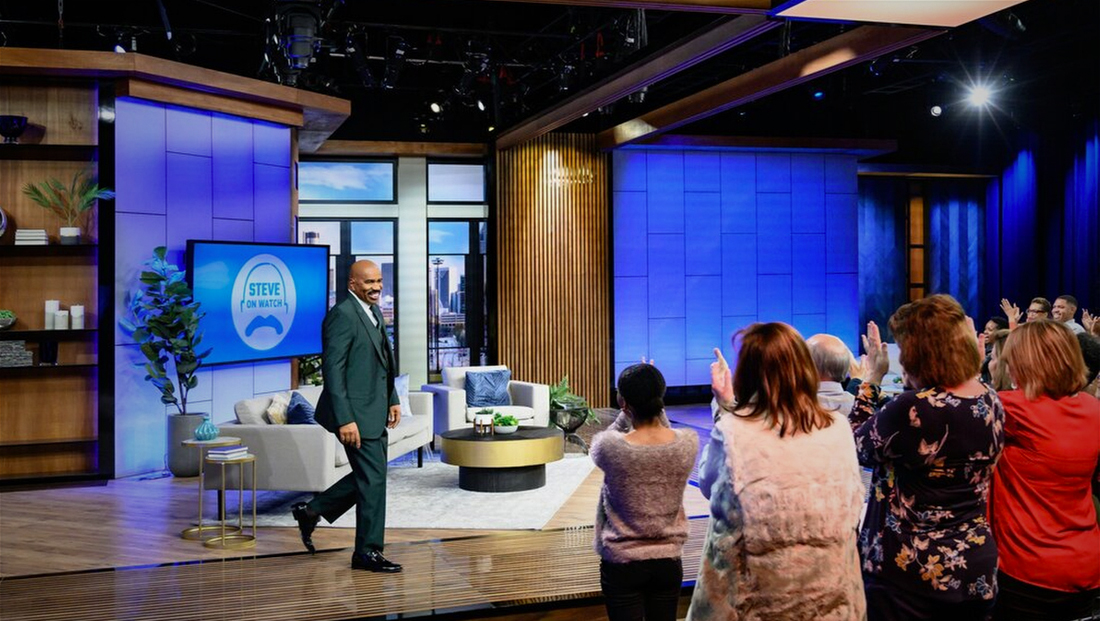 Following the high profile cancellation of his talk show "Steve," the show's namesake Steve Harvey is back — this time on Facebook Watch.
The new show, titled "Steve on Watch" has been moved to Atlanta inside of the newly opened Tyler Perry Studios.
"Steve on Watch" uses a similar logo to "Steve" — with an outline of a head and mustache as a nod to Harvey's face — but adds the words "on Watch" to it, along with thickening the lines used in the "drawing."
Because it's outputted exclusively over Facebook Watch, the show uses a more mobile friendly square aspect ratio, instead of the 16:9 framing it used previously.
It eschews, however, the portrait orientation that many other shows posted to Facebook and Facebook Watch use.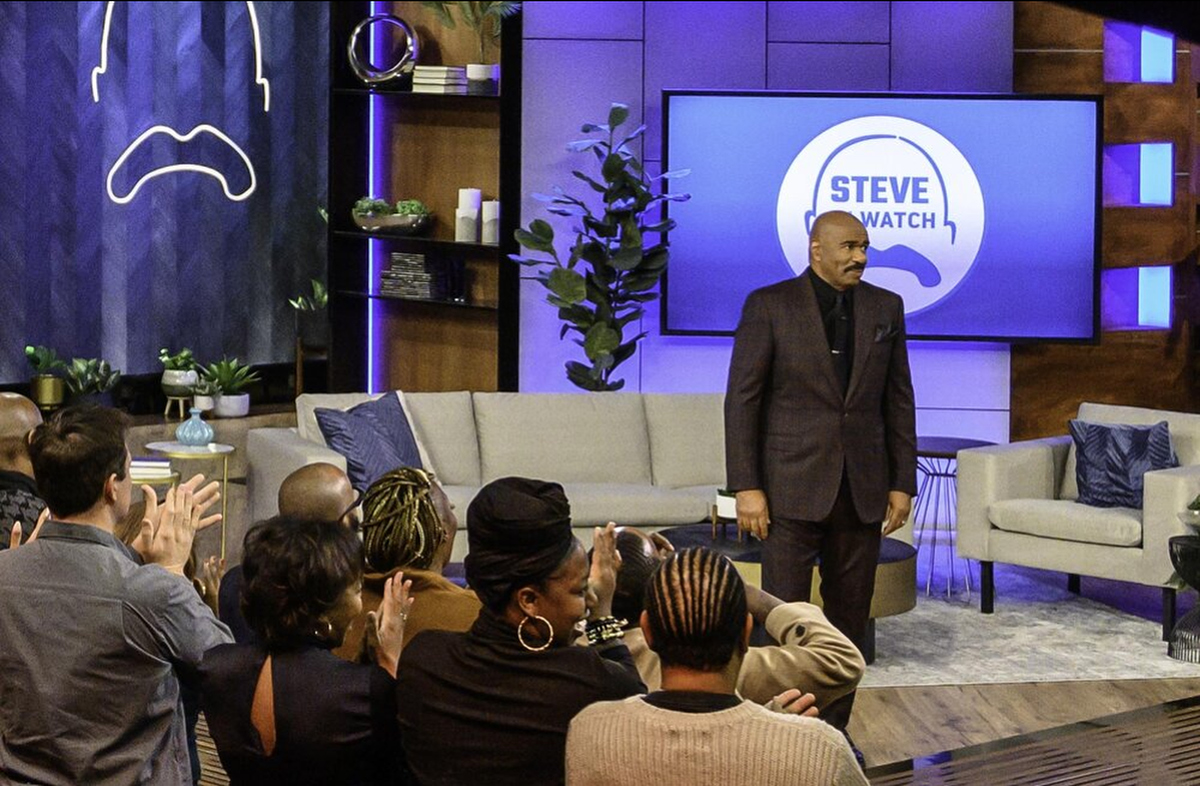 The new set borrows some of the blue, wood and off whites found on previous talk show sets used by Harvey.
"Steve on Watch" is the current culmination of a rather complex history for Harvey as a TV host.
From 2012 to 2017, the show aired under the name "Steve Harvey" (as opposed to just "Steve") and was produced in the Chicago studios of WMAQ.
However, the show ended in 2017 but then immediately replaced with "Steve," which shifted production to Los Angeles.
That show, in turn, lasted just two seasons, before NBCUniversal announced it would drop the syndicated show from its owned stations in major markets across the country, which effectively canceled the show since it lost most of its potential audience.
In favor of "Steve," NBC opted to go with "The Kelly Clarkson Show" for the 2019-2020 season on its owned stations in the slot "Steve" was airing.
Since both shows are (or were) syndicated, outside of NBC O&O markets, they do (and did) air on channels affiliated with other networks in some cities.
Harvey tried to get a new syndication deal for "Steve" but was ultimately unsuccessful, but did get Facebook to pick up the latest incarnation of the show for a 10 week test run on the streaming platform integrated with the social media service.
Set design for "Steve" was handled by Michael Kramer with lighting by Sean Post.