CBS gets new special report open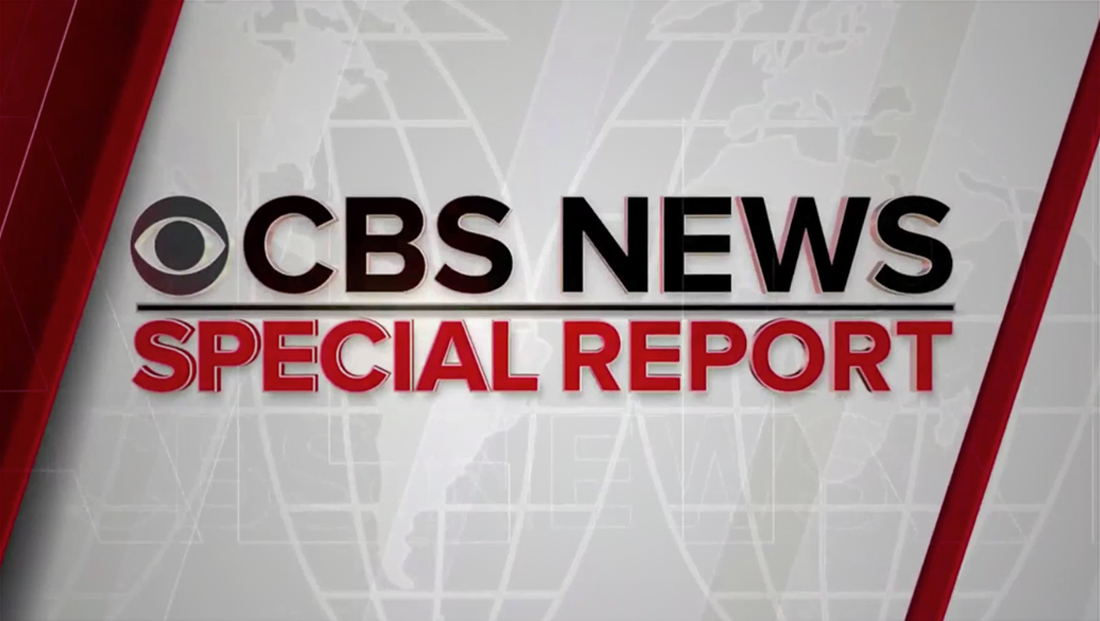 At the start of its coverage of Donald Trump's historic impeachment trial, CBS News debuted a new special report open and slate.
The updated graphic features the words "CBS News Special Report" alongside large red countdown numerals with an angled line separating the two elements.
Something really pissed off Norah O'Donnell at the beginning of today's impeachment trial special report https://t.co/9bRbUitOXK #TVNews #BroadcastNews

— TVNewsMix (@TVNewsMix) January 21, 2020
Once the countdown hits "0" (which, like most special report countdowns isn't actually seen on screen), the view switches to a 3D version of the special report logotype that flies by the viewport before settling in the middle of the screen.
Angled red accents frame either side while the white-gray background features a world map texture inspired by the Walter Cronkite era set background (this is a common element in CBS News graphics).
Overall, the look is more in line with the video wall graphics the network has been using on both its Washington, D.C. and New York sets.
The open features the same music as the network's last version.
Incidentally, just after its first run out in the wild, CBS News anchor Norah O'Donnell was caught on camera apparently furious about something before a separate, extended open ran for the impeachment coverage.