Fox Sports planning 100 hours of coverage from Miami for Super Bowl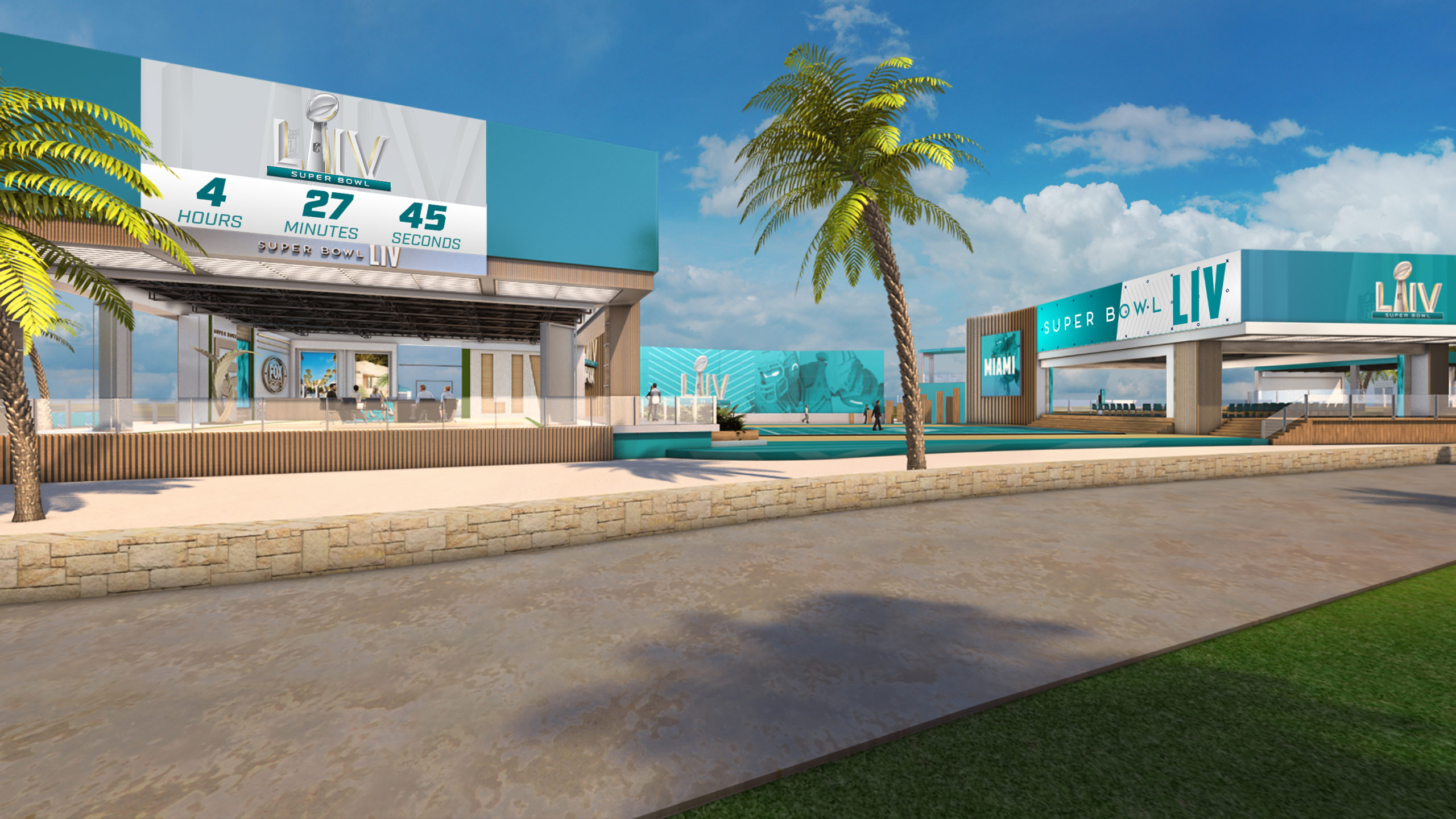 Fox Sports will utilize an expansive compound in the South Beach neighborhood of Miami for its upcoming Super Bowl LIV coverage with more than 100 hours or programming originating on Fox, FS1 and Fox Deportes.
On gameday, seven hours of pregame coverage will come from three different locations including the South Beach compound, along with sets inside and outside of Hard Rock Stadium.
"The Super Bowl is an event that brings America together, and we look forward to doing just that with our presentation of Super Bowl LIV in Miami," said Brad Zager of Fox Sports.
"Hundreds of men and women throughout the company have been working tirelessly on this production, and we can't wait to get to Miami to show off their efforts, including our state-of-the-art South Beach studio compound."
The South Beach location is the largest the network has ever had for a Super Bowl, topping the broadcast production amassed in Houston for Super Bowl LI which won a NewscastStudio Set of the Year award in 2018.
50 square meters of LED walls and 25 cameras will help tell the story of the Super Bowl along with two-stage sets, a demonstration field and a Flycam.
Super Bowl Week, FS1 programming will move to Miami and originate from the site for 12 hours daily.
Along with the broadcast area, Fox will also have a fan activation area including 70-foot Ferris wheel along with various interactive exhibits and games.