Charlotte station debuts new set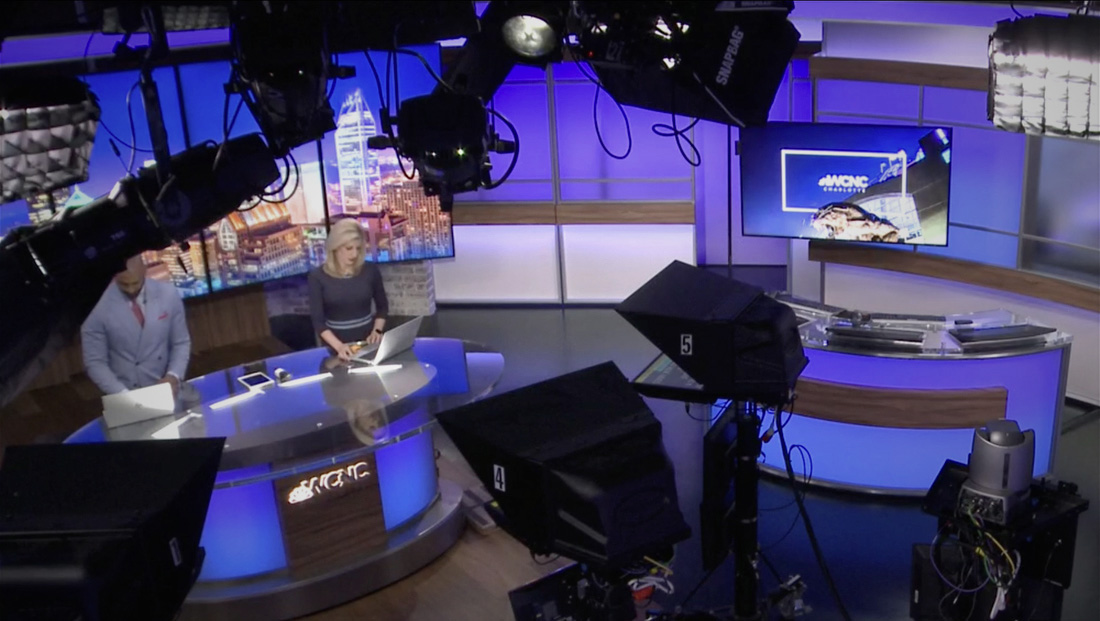 Tegna's Charlotte NBC affiliate debuted an updated set as well as new logo.
WCNC's new look combines backlit and frosted panels with modern takes on wood and faux stone.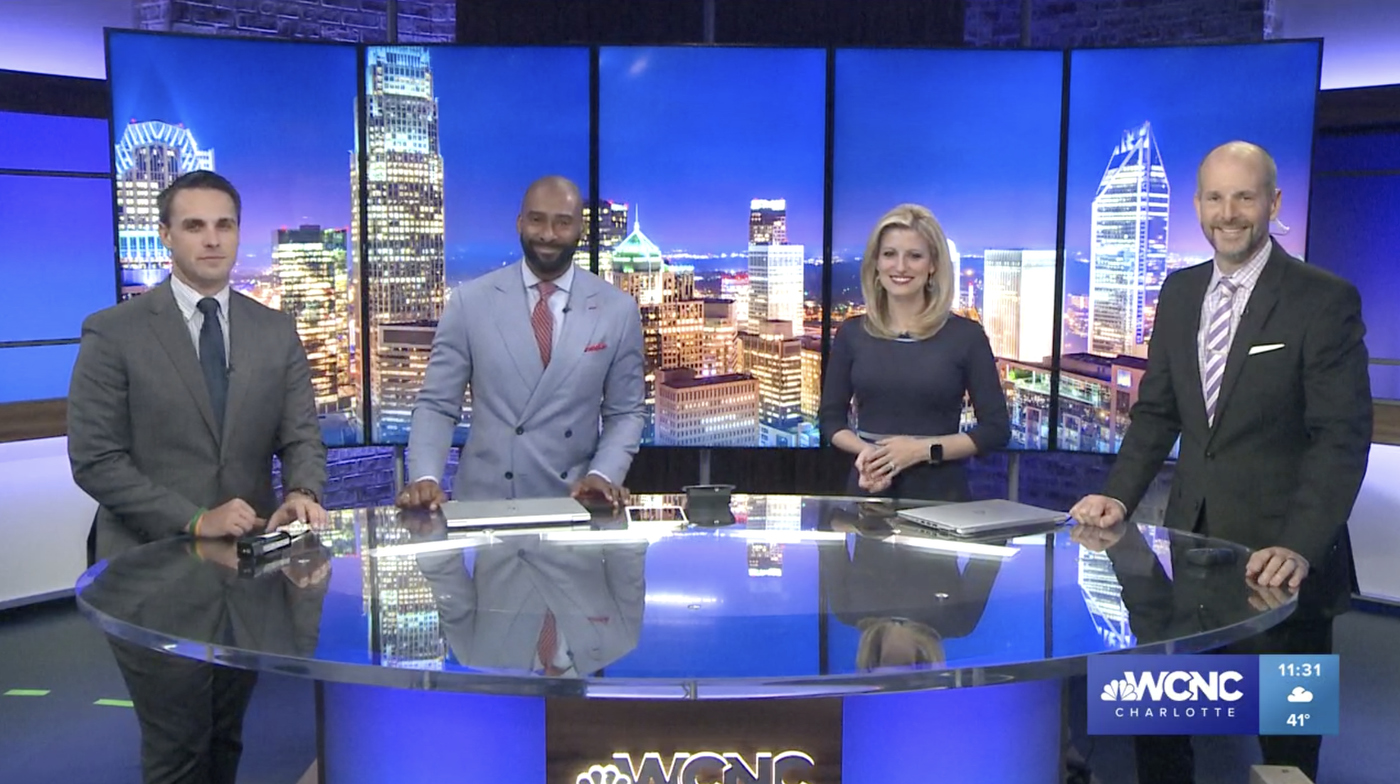 Home base is now a standing height anchor desk in front of five vertically mounted video panels flanked by frosted panels, wood trim and faux stone accents.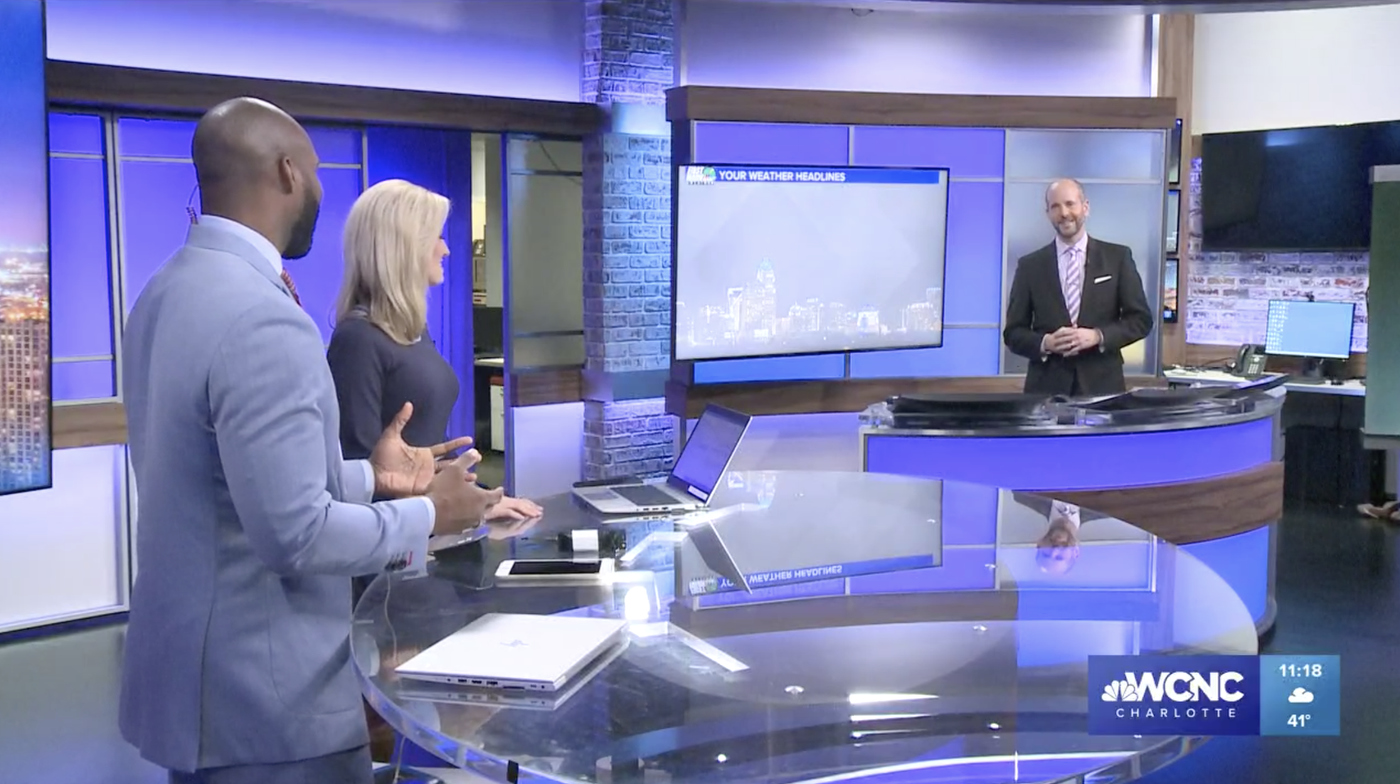 A nearby weather center allows for interaction shots between anchors and the forecaster and features its own presentation pod with large video panel.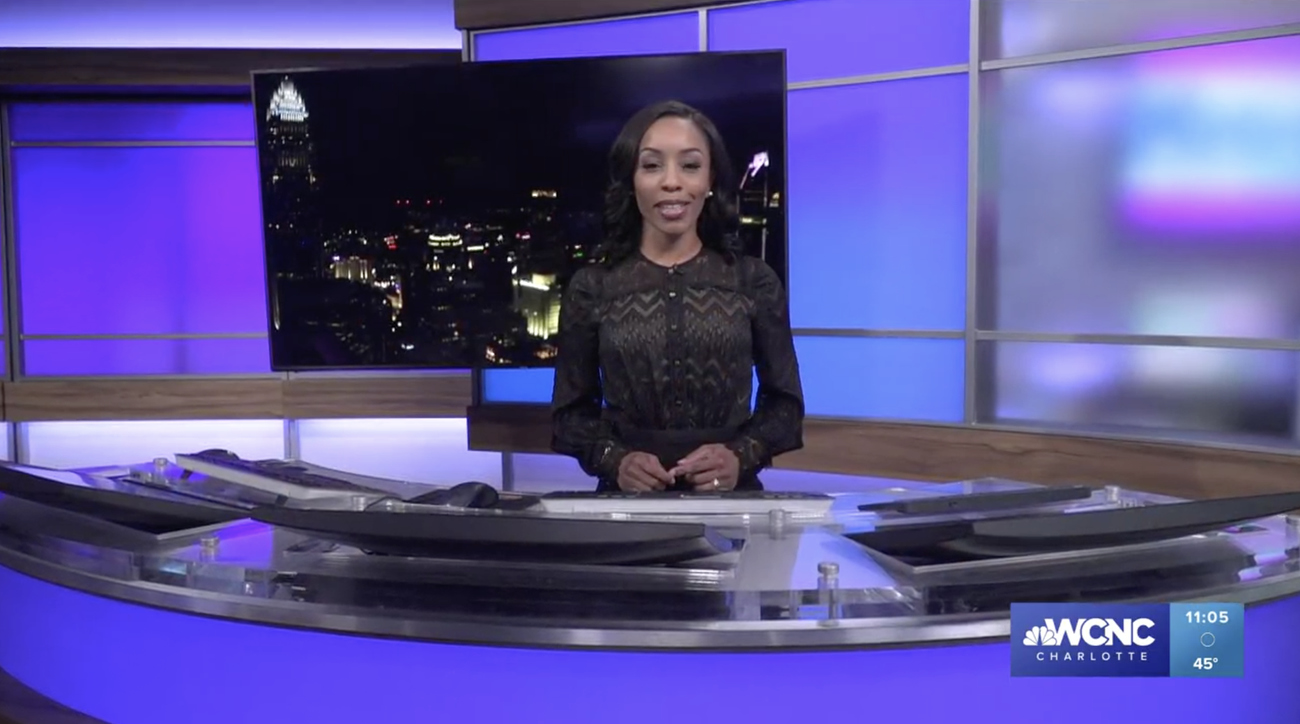 The far right panel behind the weather presentation area is frosted to reveal some of the weather workspace beyond, which also extended behind an additional freestanding video panel array.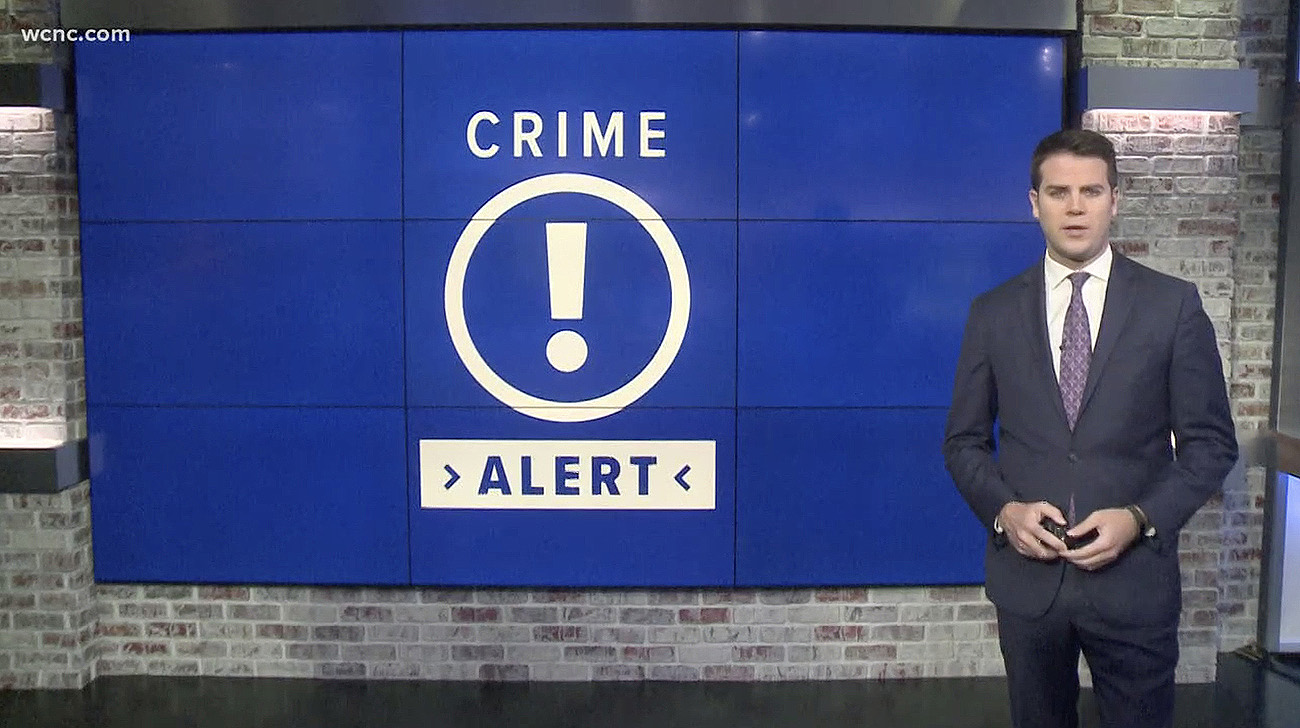 Meanwhile, more generous use of exposed brick can be found in the multipurpose standup area, which features nine video panels leftover from the station's old set and given a new life.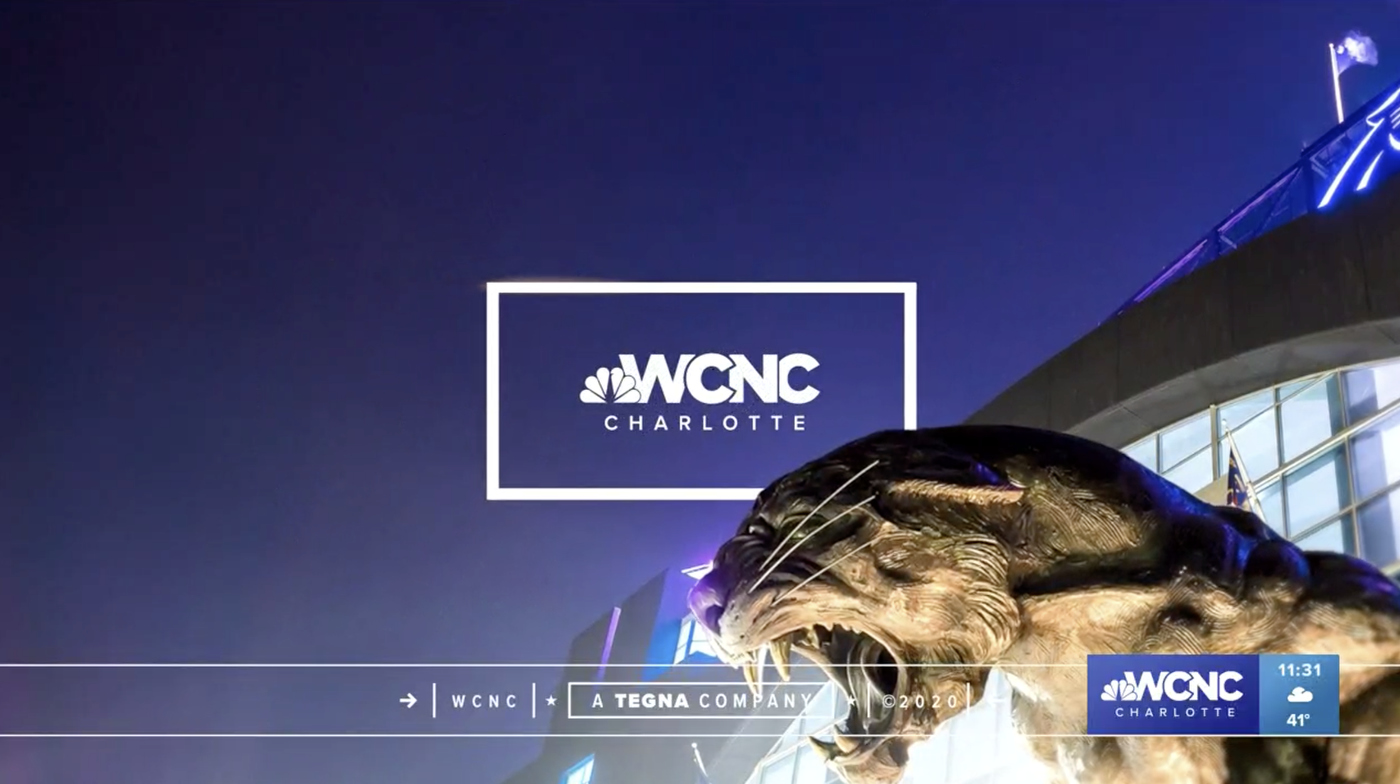 WCNC also integrated a new logo design into its existing Tegna group graphics package.
The new logo features the NBC peacock tucked next to the left angle of the "W" while the first "C" is placed in front of its neighboring letters and the second "C" sits behind the "N."
The station has retained its "WCNC NBC Charlotte" and "WCNC NBC Charlotte News" branding after going through the names and taglines "6 News," "NBC6," "Carolinas' News Connection" (backronym for its call letters) and NewsChannel 36 (a reference to its cable channel number) as well as "NBC Charlotte."
Project credits