CBS's indy L.A. station promoting a 'new KCAL' with 'more local news'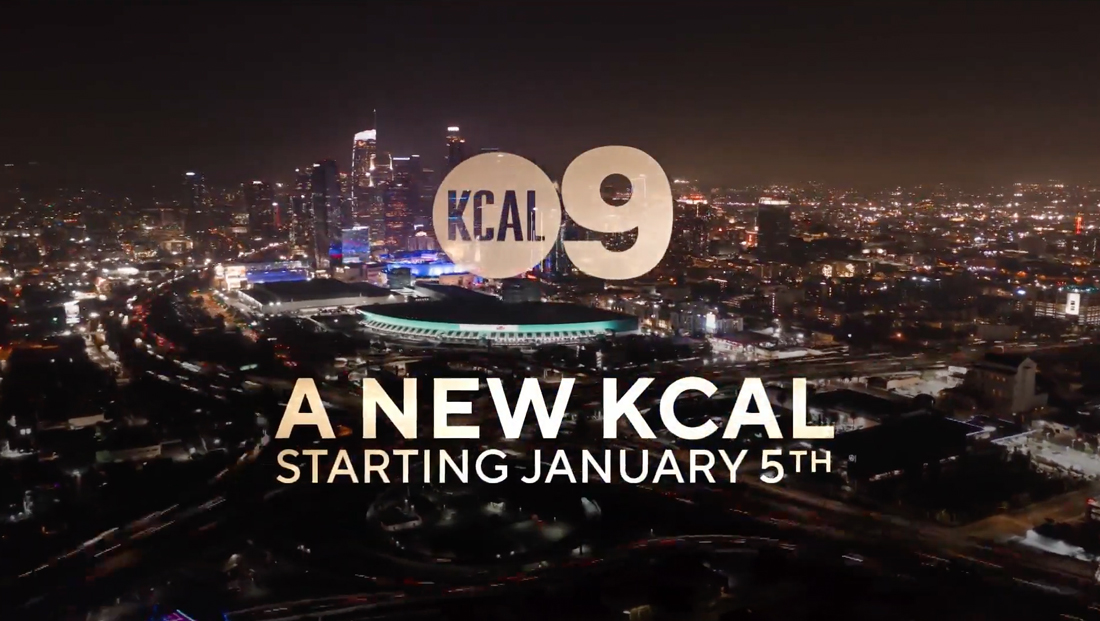 As CBS-owned KCAL prepares to launch a seven-hour local news block on Jan. 5, 2023, the station is teasing some even bigger changes coming.
The promo centers around the question "What does local even mean these days?" which anchor and CBS News correspondent Jamie Yuccas poses on-camera.
That question is followed by a series of quick shots of station personalities helping refine what it means to the station.
"So what does 'local' mean?" asks Evelyn Taft.
"It means KCAL," sportscaster Jim Hill notes, pronouncing the call letters as "kay-cal" in accordance with the station's longtime branding guidelines, while large on-screen text shifts from "Local" to "KCAL," emphasizing how "C-A-L" are the last three letters of both the station's calls and the word "local" ("CAL" in the call letters is also a reference to "California").
The spot then promises "a new KCAL" starting Jan. 5.
KCAL will debut a new morning news block that day along with a new motion graphics and branding package heavily drawn from the CBS "deconstructed eye" look that has roots going back to 2020.
The promo, for example, uses typography set in TT Norms, the font CBS has transitioned almost every division to — with the main exception still being its local stations. Currently, the stations use Gotham.
KCAL is already well known in the area for its three-hour primetime news block that runs from 8 to 11 p.m. Pacific.
Launching seven additional hours of local news from 4 to 11 a.m. is a significant expansion for the station and will draw on Chris Holmstrom, Amy Johnson Marci Gonzalez, Rudabeh Shahbazi, Kalyna Astrinos and Jamie Yuccas as anchors, with Astrinos pulling double duty as morning traffic anchor and Olga Ospina on weather.
The station's 8 to 11 p.m. block will keep the same talent, as will the newscasts at 5, 6 and 11 p.m. on KCBS, though these anchors will be identified as "KCAL News" staffers.
The 6 to 7 a.m. portion of KCAL's newscast will air on sister station KCBS as the station launches a new schedule that includes carrying the east coast "CBS Mornings" feed live from 4 to 6 a.m. and the updated version from 7 to 9 a.m.
In a bold move, KCBS will also adopt the "KCAL News" name for its newscasts.
KCAL will also add a 4 p.m. newscast, which will also stream on the CBS News Los Angeles service.
KCBS and KCAL join CBS-owned stations KPIX in San Fransisco as the first to launch the new CBS Television Stations graphics and music package with WWJ in Detroit to follow soon.
Fellow Los Angeles station KTLA, a CW affiliate that also boasts a news heavy schedule, launched a new set in late 2022.
Along with the changes on KCAL, KCBS is also changing its mornings up Jan. 5.
It will begin carrying the east coast feed of "CBS Mornings" live from 4 to 6 a.m. before cutting to the local KCAL News simulcast for an hour. Then, at 7 a.m., the station will air the "CBS Mornings" west coast feed.
The latest in design, production and engineering
Subscribe to NewscastStudio for the latest delivered straight to your inbox.