KCBS adopts 'KCAL News' as its new news branding

After KCAL launched a new morning news block and sister station KCBS shook up its morning schedule, the station began using a unique branding strategy.
KCBS, which is a CBS affiliate, and KCAL, an indie station, have merged into a single local news brand that centers around the name "KCAL News," an almost unheard of instance where the "big three" station takes on the branding of its "little sister" station.
Both stations are owned by CBS Television Stations, making them what is sometimes known as an "O&O."
On air, KCAL is pronounced as "kay-cal," taking advantage of the similarly-structured moniker "SoCal" that's been used for decades outside of the news business, rather than letter by letter.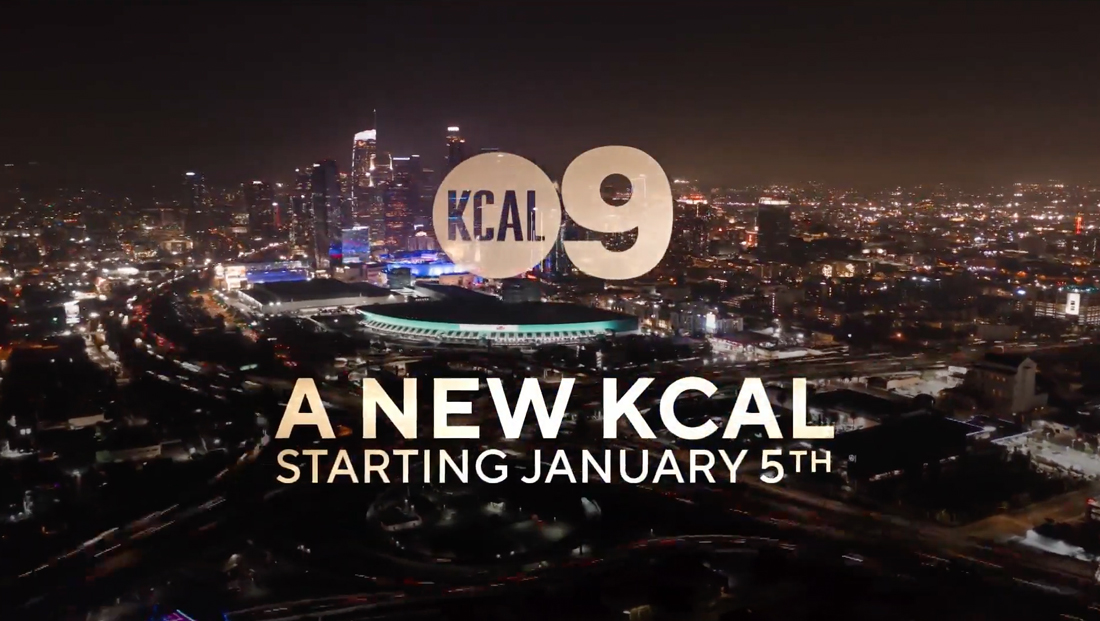 KCAL launched a morning newscast on Jan. 5, 2023, that runs from 4 to 11 a.m. — raising the news output to over 90 hours a week.
From 6 to 7 a.m., the "KCAL News Mornings" broadcast is simulcast on KCBS, sandwiched between a double-run of "CBS Mornings."
That simulcast presents the first challenge execs faced when deciding on this strategy: What do you call the 6 a.m. hour since it airs on both stations?
It could be awkward to call the newscast "CBS 2 News" or "CBS News Los Angeles" for the simulcasted hour since it's airing on a non-CBS station and then switch back to calling it "KCAL News" during the remaining six hours.
The solution was a bit surprising. Rather than use "CBS 2 News" as its primary news branding, KCBS now brands its newscasts as "KCAL News at (time) on CBS Los Angeles."
At 5, 6 and 11 p.m., KCBS also carries newscasts titled "KCAL News at (time) on CBS Los Angeles," which are also carried on the station's online streaming platform. The opens for these, however, eliminate the time "on CBS Angeles" part in the announce and on-screen animation.
So, to make a long story short, "CBS 2 News" is out and the name "KCAL News" is in at KCBS. The changes coincide with a larger change in brand strategy for CBS-owned local stations, with many opting to drop channel numbers in favor of location and call letters.
Meanwhile, KCAL no longer uses the "9" in its newscast titles, instead referring to itself as "KCAL News Los Angeles," which aligns with the updated CBS News Los Angeles name.
It may seem odd — and perhaps a bit confusing — that an independent station's calls are becoming the branding for the network's second-largest owned station, but the move could actually prove to be a clever move by the station.
One of the main reasons is that KCAL, which was already airing three hours of primetime news from 8 to 11 p.m., has a name that's in the minds of many Los Angeles residents — past and present.
CBS executives told NewscastStudio that research showed consumers associated the KCAL name with breaking news coverage — so it wanted to leverage that in its new brand strategy by giving KCAL's name first billing in the new branding.
To further drive home its dedication to the new branding, on-air talent are now identified as working for "KCAL News" instead of CBS 2 or another variation of that name.
Although KCAL and KCBS don't go head-to-head with competing local newscasts, KCAL has managed to slide to the top of the ratings when it competes against CW affiliate KTLA and Fox-owned KTTV in various slots.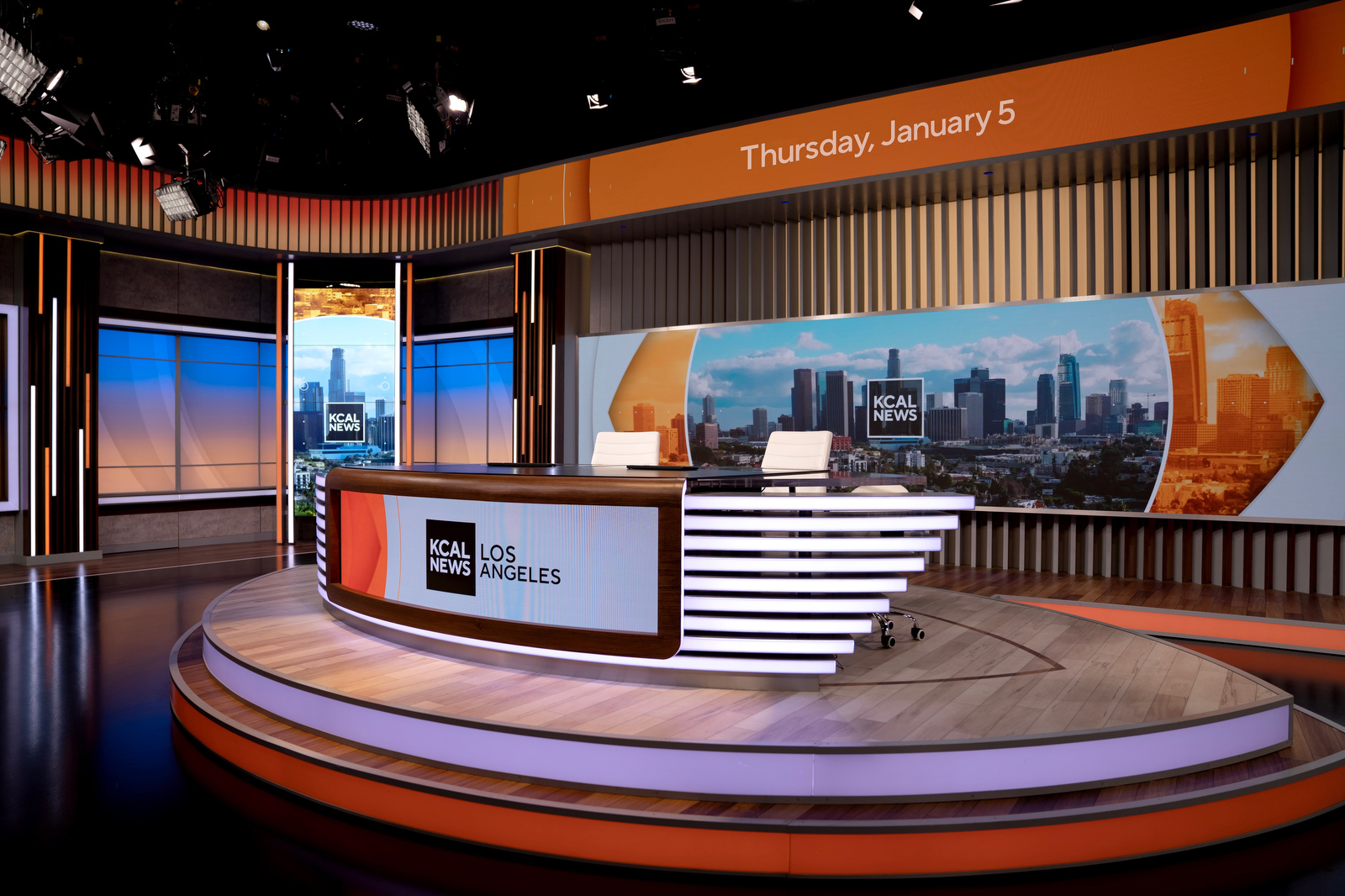 In some ways, it's probably worth noting that KCAL has become more than just four letters for the station and many viewers.
It's essentially become a word of its own (granted, it's a made-up word). There's also the advantage that the calls refer to the "Cal," a common shorthand for the state's name, meaning that it brings that reference to KCBS's newscasts.
If you consider KCAL as a brand rather than call letters its use becomes similar to stations that use "Action News" or "Eyewitness News."
CBS 2 News, meanwhile, has delivered mixed performance in recent years (though it did post growth in the November 2022 sweeps), another reason management appears to be leaning on the KCAL name more.
It wouldn't be outside the realm of possibilities for KCBS to insert different graphics or bugs during its KCAL simulcasts to keep the "CBS 2 News" branding on that feed.
Although the station didn't take this route, it would, in theory, likely require on-air personalities not to mention "KCAL News" or "CBS 2 News" verbally, which would require using a generic term that wouldn't mention either station name — such as a tag of "reporting live for 'Mornings'."
Despite not going full-in on different graphics or bugs, the graphics do rotate between the KCAL News and CBS News Los Angeles logotypes in the prominent corner space in the lower left corner of the screen.
The graphics' prominent use of CBS eye elements still makes that part of the station's identity clear.
There are multiple cases where the CBS brand pops up on KCAL even though it's not a CBS station — including it many elements of the graphics package and references to the domain CBSLA.com. The CBS eye also shows up on the station's new mic flags, where it's featured boldly on two sides of the cubes — with "KCAL News" appearing on the other two.
That said, there's no rule that says independent stations can't show graphics or references to a network, especially given that the network owns both stations. It's also a decent way to drive home the fact that KCAL is a CBS property and link it more prominently with the network's history and successful primetime lineup.
Looking back, many of CBS's owned stations fell under what industry insiders often derisively referred to as "mandate" — meaning that most stations had to use similar logos, branding, music and graphics.
However, the KCAL branding is an example that there's a bit more flexibility with standardization when it makes sense in the market.
On social media, KCAL is still using the @CBSLA handle on Twitter, though it changed the display name and graphics to use the KCAL News branding. The @KCALNews handle is already registered, apparently not to CBS, though its only tweet is from 2008 and oddly reads "cancel subscription." On Facebook, the station switched over to @KCALNews and snapped up that handle on Instagram as well.
This isn't the first time KCBS and KCAL have attempted to co-brand news.
Back in 2009, CBS attempted to merge both stations' newscasts under the name "NewsCentral" (this title was not related to Sinclair's effort of the same name).
The latest in design, production and engineering
Subscribe to NewscastStudio for the latest delivered straight to your inbox.