'CNN Primetime' banner takes over 9 p.m. hour, at least for now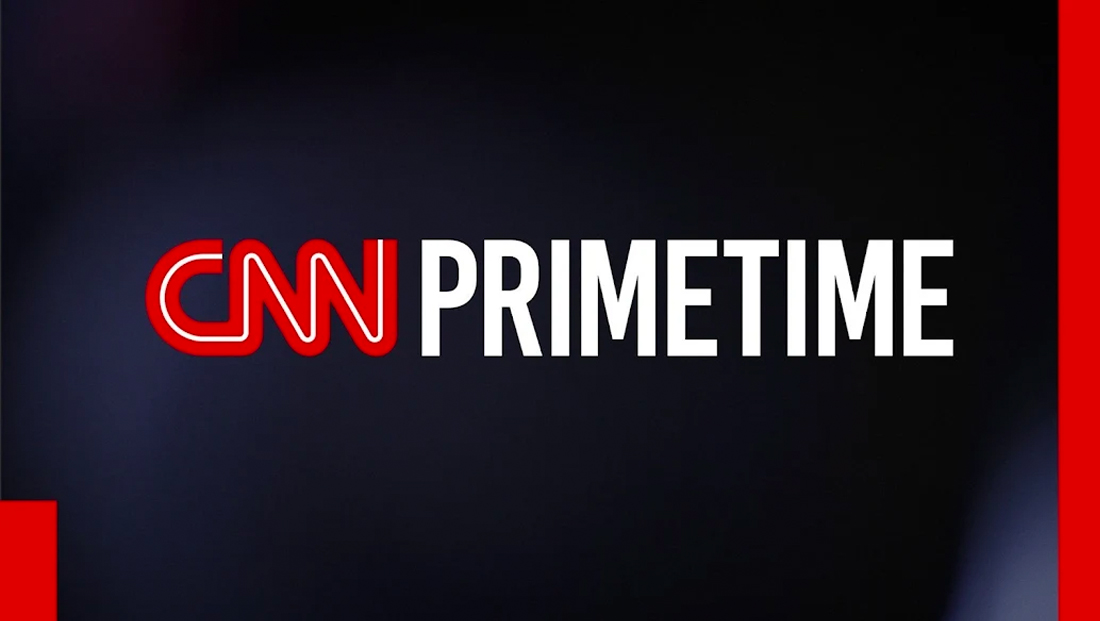 CNN has relabeled its 9 p.m. hour under the name "CNN Primetime."
The change began rolling out the week of Feb. 27, 2023, on various TV providers.
The first installment under the name will be Jake Tapper's interview with late-night host Bill Maher Feb. 28, 2023.
CNN is billing the programs as "events" in official listings and announcements.
As of midday Feb. 28, 2023, future listings show an "Inside the Murdaugh Murder Trial" with Laura Coates March 1, 2023, and "Jill Biden Abroad" anchored by Sara Sidner featuring an interview by Arlette Saenz on March 2, 2023.
Beyond that date, episodes are listed simply under the name "CNN Primetime" without any descriptions.
CNN plans to schedule topics for the timeslot closer to airdates — with the topic of each being driven by the news cycle.
While "Real Time with Bill Maher" is frequently in the news for comments made on its broadcast, there's not really a specific news hook for Maher's appearance. "Real Time" also happens to air on HBO, which is owned by CNN parent Warner Bros. Discovery. CNN also recently began airing "Overtime," a weekly "Real Time" post-show segment that was previously exclusive to YouTube, during "CNN Tonight" on Fridays.
The interview with Maher and Taper was taped in advance.
Meanwhile, the network has released key art for the two other scheduled installments that use a dark background with vertical red accents similar to what is used in the Maher promo, which also references "big names" and "big questions," however the show's look relies heavily on 3D elements for the opening titles.
The show logo combines the network's iconic mark with a condensed version of CNN Sans spelling out "Primetime."
Other elements appear to be the use of blue-green bursts of color against the mostly black backgrounds along with similar transitional burst elements alongside the vertical red bars. The Maher interview promo also uses on-screen text set against solid color backgrounds in both solid and outline form.
It is not immediately clear if the "CNN Primetime" branding and programming strategy is permanent (or at least as permanent as things can be in television).
The 9 p.m. hour on CNN has been without a consistent host since it fired host Chris Cuomo in December 2021.
Cuomo's show was named "Cuomo Prime Time" — with "primetime" spelled as two words instead of one as in the current branding.
Since then, the hour has been filled with a second hour of "The Situation Room" as well as "CNN Tonight" branded programming. Tapper previously hosted the hour for several weeks around the 2022 election, but ultimately returned to hosting "The Lead" earlier in the day.
Ahead of the Maher interview, CNN released what it called "media usage rules" for the interview.
The guidelines say the network is allowing news organizations in the U.S. to use clips from the interview "up to 3 minutes at a time" on TV and audio but must credit "Courtesy of CNN." Clips can be only be used once the show has aired in its entirety.
CNN affiliates in the U.S. are asked to contact CNN Newsource for details.
Internationally, CNN is limiting clips to one minute but these outlets must wait until after 1 a.m. eastern and can only use the content for the following 24 hours. The CNN logo cannot be obscured in these uses.
"No Access Japan," the advisory adds.
CNN says that global digital use of the interview is restricted to embedding clips from CNN's official video sources, including its own site or official YouTube channel.
"CNN events are exclusive to CNN and may not be streamed or streamed (sic) with verbal or digital commentary on any platform or social media site by another party," reads the advisory.
CNN did not respond to NewscastStudio's request for the "streamed or streamed" error, though a subsequent release added a comma after the first "streamed," making it read "may not be streamed, or streamed with verbal or digital commentary on any platform or social media site by another party."
It's also not clear what CNN means by "streaming." For example, it could be referring to a simultaneously live stream of the broadcast with added commentary. However, in a broader sense, it could be taken to mean simply including the content in any streaming newscast (and more and more content is streamed either live or at some point these days).
Outside of live, simultaneously streaming, that declaration is bit a confusing, given that it's common for other TV news networks, including CNN itself, to use clips from other networks' newsworthy interviews taken from airchecks and this is largely protected under fair use laws in the U.S. when used for journalistic or commentary use. Typically these clips are well under the 3 and 1 minute restrictions CNN is imposing.
Because so much content produced for linear broadcast ends up on a streaming platform at some point, if CNN's rule means it can't be on those types of "streaming" offerings, it's not clear how or if they would enforce such usage.
It's already common practice to both credit the source on-screen and also "frame" clips taken from another outlet's interview inside of graphics designed to highlight that a particular clip is taken from another source, though this practice can vary from network to network or even show to show.
The network also did not respond to NewscastStudio's request for comment about the restrictions on the interview footage.
The latest in design, production and engineering
Subscribe to NewscastStudio for the latest delivered straight to your inbox.