Monetizing MAM: How to make your stored content work for you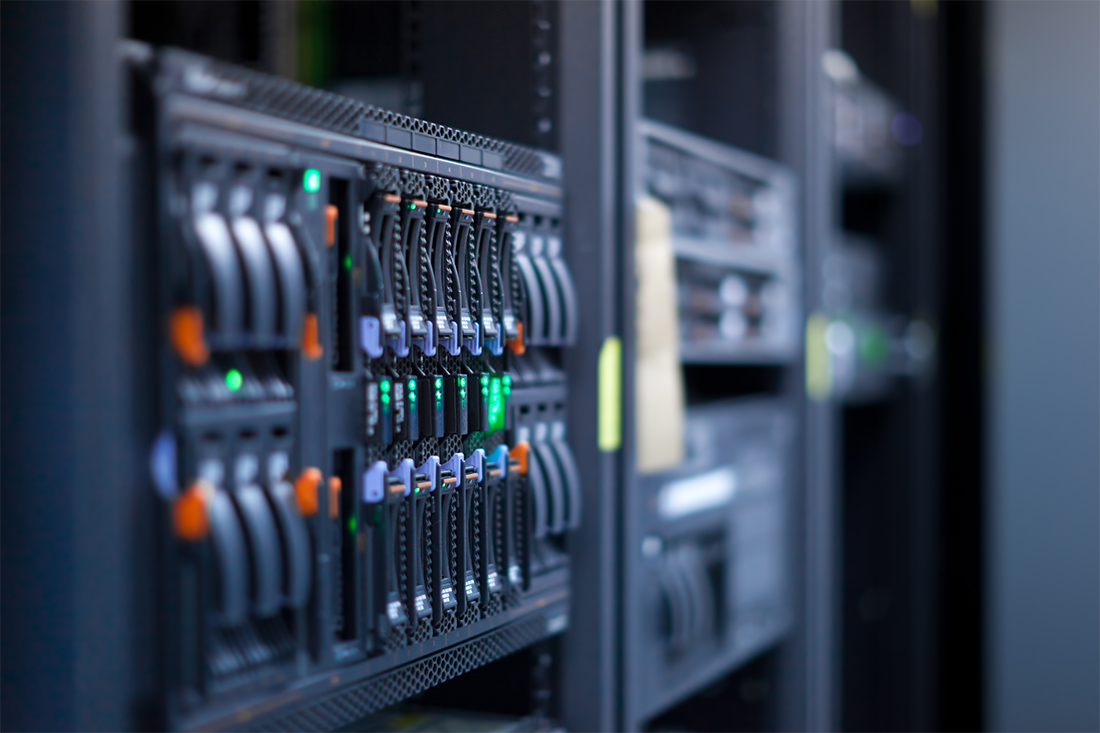 Subscribe to NewscastStudio's newsletter for the latest in broadcast design, technology and engineering delivered to your inbox.
In 2022, over 3.37 billion internet users consumed video content. In this digital age, where content consumption and the exchange of information is happening at a rapid pace, the demand to produce new, diverse, and unique content skyrockets. Alongside the consistent production of visual stories, comes an abundance of data to be stored. The question becomes not just what do we do with all this data, but how do we optimize and monetize this data?
Bridging the gap with MAM
Media Asset Management (MAM) systems offer a way to breathe life into old but precious content. A sophisticated MAM system works as a platform to ingest, manage, edit, and deliver content to create a range of programming for multiple types of viewing experiences, effortlessly and cost-effectively. As a system, it efficiently deals with changing audience expectations, which includes immediate availability, easy search, universal access, and high-quality visual stories.
Broadcasters can repurpose the content they already have to bring archive footage into a relevant story of today. For instance, in the countdown for an important event, broadcasters can access relevant footage that brings an additional depth of perspective into its importance. If it's a tennis tournament, highlights from the previous year's matches can be compiled, or, if it's an important award show, previous interviews with the nominees can create anticipation for a potential win.
Because major events attract a large number of viewers all over the world, it's an opportunity to monetize with MAM through optimizing your content storage by leveraging the big event to gather relevant data and produce content for the occasion.
AI & Metadata advances
An advanced MAM system counts on the importance of metadata detection, in both handling and search. With metadata, you can optimize how you find content, and with the option of an auto-complete search engine, it allows for simple navigation into the knowledge stored.
Producers can use logging tools to enter metadata for clips or sub-clips – sub-clips allow editors to find the exact part they are searching for, rather than having to watch the entire footage. However, in modern MAM systems logging becomes less of a manual job, because data providers may have contributed scene-based metadata for incoming feeds already or AI services are processing feeds to enrich the metadata of an asset.
For instance, when searching for a specific goal in a football match, having a logged metadata for the goal and the player who scored it in the timecode means the editor can search for its exact point without having to sit through the entire game.
There are also providers of speech-to-text and image recognition that automate the metadata logging process, all to make AI metadata logging available. With speech-to-text, as you can presume, editors can find the content where the topic of interest is spoken rather than written on-screen – for example, when commentators talk about a goal, rather than footage of the goal itself. Image recognition, on the other hand, analyzes every single frame in a clip and makes metadata associations to it, which includes grouping a sequence of frames into a sub-clip.
Less time looking for content, more time monetizing it
MAM makes it easy and quick to discover footage on a topic with metadata. This is useful for any kind of story – and particularly appreciated by sports fans around the world. This means that, if you hold important footage of a popular match, you can be sure that it can be repurposed to produce content that is even more analytical, accurate, and entertaining.
If you own the footage of an exciting moment, you can also trade or sell it to interested parties. Being aware of what the material you have, even the ones you already used, can do for you is crucial to know how to monetize with it. Combining the material and tailoring it to the needs of a subscriber of your content must not be a cumbersome process, as expectations are high in terms of turnaround times and when new content can be made available. Advanced MAM systems can help cut through the clutter and offer smart ways on how to present and package content.
Let's say there's a streaming service interested in producing a documentary about the life of a football star. Because a global media provider has covered over 100 matches with him as a player, from the beginning of his career to his last year in football, it will have countless hours of footage of his best and worst moments, his illustrious goals, his rise to global fame and legend status. With MAM, this media provider will be able to use keywords – his name, his shirt number, an important match's goal, his coach's name – to find, with stunning immediacy, shots that illustrate his life as an athlete. This hypothetical footage has already been used, but now there is a resurfaced interest in them all, and because of it, the media provider can negotiate the value of its future.
Supporting remote workflows and distributed production
Other features in MAM systems that facilitate the monetization and optimization of content are ones designed to save a production team some valuable time. A streamlined workflow strips the complexity from multi-platform production and delivery. News, sports, promos, and programming are brought together under a single system, or better yet, a single virtual system: where multiple teams have their own core systems but can search and share content with each other for greater collaboration.
A hybrid cloud approach facilitates a team's workflow too. Making a production cloud-ready with MAM means discerning between workflows that make sense for a specific facility, in addition to workflows that work better in the cloud. This includes extending an archive into the cloud or doing transcoding and distribution to multi-platforms in the cloud, both of which allow teams who work remotely to easily access and safely distribute content for a production.
Know your needs, learn the solutions
A robust MAM system helps productions find accurate information and discover new visually relevant and stunning ways to tell a story, on any topic. It's a chance for media to enrich its content and bring new life to old stories.
In this world where new media emerges and old media tries to keep up, a platform like MAM bridges the gap between these two ways of working, and unlocks storytelling possibilities – from monetizing, to increasing time and cost efficiency.
Broadcasters must understand what kind of workflows best suit their productions, so they can support the teams that carefully research and produce the content aired. The right tech partner that knows what its system can offer is able to deliver and support every goal.
The latest in design, production and engineering
Subscribe to NewscastStudio for the latest delivered straight to your inbox.