The graphic 'Verdict'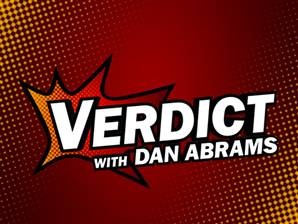 MSNBC's new showcase for Dan Abrams, "Verdict" has a given viewers a sneak-peak at its graphic look by way of a few on-air promos and Web site graphics.
It's a unique design for a cable news show and draws inspiration from the "pop art" style and is also reminiscent of comic book design. The logotype itself is set in a simple sans serif font and is surrounded by a burst shape that seems to be missing the word "pow!"
The background of the look uses what some designers refer to as "pop dots" — patterns of circles frequently found in pop art works that are meant to look like blown-up versions of the tiny dots used in certain printing processes. It's an great way to add texture and a contemporary, unique look to graphics.