615 Music goes 5.1 as it continues to evolve
Subscribe to NewscastStudio's newsletter for the latest in broadcast design and engineering delivered to your inbox.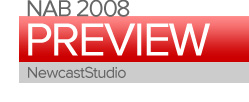 615 Music continues to lead the way in news music production, unveiling many new packages and sounds over the past year.
As 615 Music moves into its third decade in business, its roots and history come in focus. In 23 short years, 615 Music has composed many of today's most popular news music packages, including the first ever in 5.1 surround sound.
"We hope that what we're doing in the news music area is continuing to be interesting to TV stations around the world," said Randy Wachtler, 615 Music president. "I believe our quality is unsurpassed in the industry."
Over the past 20 years, 615 Music has evolved from packages such as Decade 90, with rocking synthesized tunes, all the way to the newly updated orchestral Newsforce package. This evolution has brought about many news music hits, including the popular Impact and Tower series.
The Impact series started off with a simple sound and quickly evolved into a full orchestral masterpiece. Since its inception in 1996, Impact has been played on over 100 stations nationwide. The Impact series also features a wide variety of signatures, including FOX, NBC and ABC. All of these elements combine to make Impact one of 615's best selling packages.
The latest Impact installment has a since of urgency and helps setup the days events, but it still contains the signature orchestral cues. Impact v5 also includes new modern elements to help fit a younger audience.
In-Sink has also reached more than 50 stations across America since debuting in 1995. In-Sink, and its latest installment In-Sink v4, includes a modern take on a news theme, featuring high-energy orchestration and rhythms.
615 Music's latest package has broken new ground, ushering in an era of 5.1 surround sound to match new HD TV's. Always Worth Your Time, 615's updated Battery package, features over 20 themes and is now in 5.1 surround sound. AWYT is the first package to be produced in 5.1, adding more to the news music experience than ever before.
While staying committed to the past and old favorites, 615 Music also likes to try new themes. When approaching a new package, 615 Music likes to have a listen. "We try to listen to different music styles and songs daily. There's a lot of new music out there, much of it good and it helps get our creative juices flowing!"
That listening has paid off for 615 Music, as over the past year they have launched Chicago's Very Own for WGN in Chicago, Propulsion for the BELO Group, and many new updates to various packages.
When creating these new packages, a true orchestra sound was a must. "We've written and produced large live orchestras for movie trailers and news packages. If given the budget I would always choose a live orchestra."
On the custom front, 615 Music has continued to create new original songs for The Today Show, NBC News, and other various clients. "Our original music is helping to make it the number one morning show."
The past 23 years have allowed 615 Music to express their creative instinct to stations around the world. Watch as 615 Music continues to develop new ideas and themes over the next year, and watch soon for a new package debuting on WFOR-TV in Miami.
For demos to all their packages, visit: 615 Music.