BDI adds clean, modern looks to its portfolio
Subscribe to NewscastStudio's newsletter for the latest in broadcast design and engineering delivered to your inbox.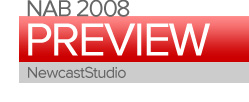 The venerable Broadcast Design International has wrapped up a year that was marked by several projects that boast a clean, modern and soft look.

Known for creating top-tier sets for the "CBS Evening News with Katie Couric" and stations across the country, BDI has a reputation for designing sets with a traditional feel as well as eye-catching looks with bold colors and materials. More recent projects, however, have taken on a more modern look that seems to draw inspiration from European design.
This sleek look includes BDI's high-profile project at Los Angeles' KCBS-TV and sister independent station KCAL-TV.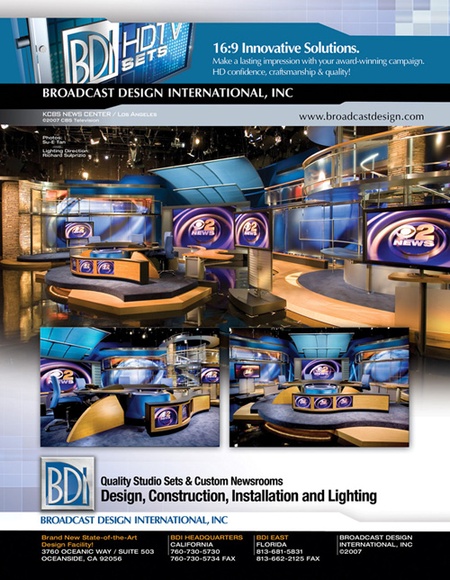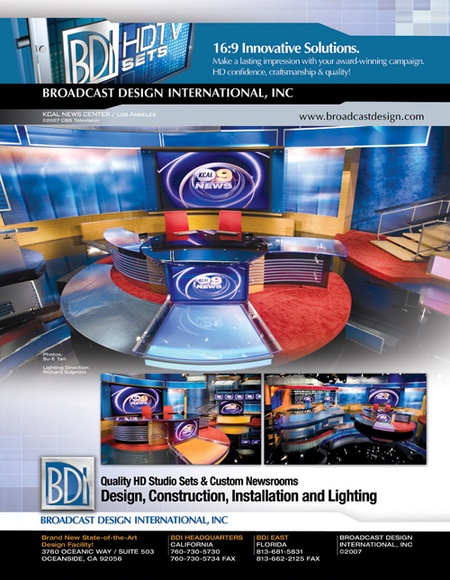 This set broke new ground for BDI, introducing a new take on the firm's design style. The new set features a look that combines light woods, faux stone and layered backgrounds to create a fresh, contemporary look. The camera left and camera right backgrounds feature oversized, flowing renditions of the CBS eye while a standup area is arranged around a sleek spiral staircase.

The set's circular anchor desk is centered around a dimensional CBS logo that appears prominently in the newscasts' wide shots. In front of the desk, a low, curved, structurally-independent wall features monitor insets arranged in a modern, off-center array.

The entire set is topped off with a unique header about the camera center rear projection screen framed by a patterned surround. Created using solid metal framework that's filled in with translucent back-lit material, the two-tiered structure dramatically draws the eye to the center of the set. The semi-transparent theme is continued in the large, plexi panels suspended around the studio that create a blend of interesting layers and blurred background elements.

On the KCAL-TV side, the set features prominent rectangular elements throughout the scenery — ranging from the header panels, soft, blurred background elements and plexi panels on the front of the anchor desk. Surround the desk is a circular platform that fans out into distinct segments, including one internally-light portion.

Together, this duopoly set combines simple, modern design with eye-catching graphics and more detailed accents.

Other projects included WSB-TV in Atlanta, which features a large camera center rear projection screen flanked by two cityscape duras. The RP screen is framed with a thick metal frame and light blue tinted columns.

In front of the camera left and camera right cityscape backgrounds, swiveling translucent panels mounted on metal clips soften the background and put an interesting twist on the traditional cityscape dura. The duras are topped by a header created from two long strips accented with metal rods.

Meanwhile, the clean look continues in the neighboring weather center that features a two-tiered work area, soft, clean gray finishes, multiple large screen monitors and a branded header that curves gently above the workstations. Vertical metal rods extend to the ceiling from the header, tying the entire set together.