WABC-TV unveils new graphics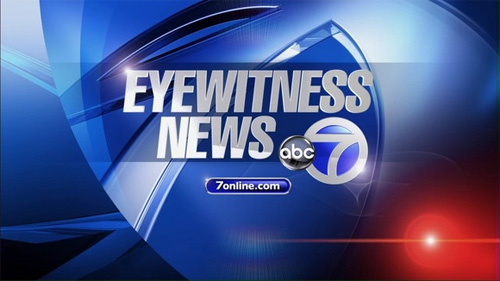 WABC-TV in New York has launched a new graphics package, retaining the old feel with a modern HD update. The new package uses bold blues and reds to add excitement and boldness to the Eyewitness News brand. After years of working and tweaking, WABC-TV has finally received a package that melded the blue and red color scheme to perfection.
The graphics package is already generating quite a bit of buzz. Most comments concern the text size in the lower thirds and size of the bug.
The new L3s still use rather large text, but the size is an improvement over the previous graphics package.
Before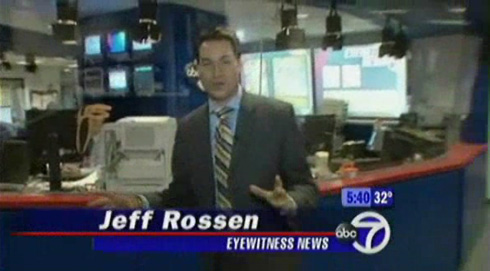 After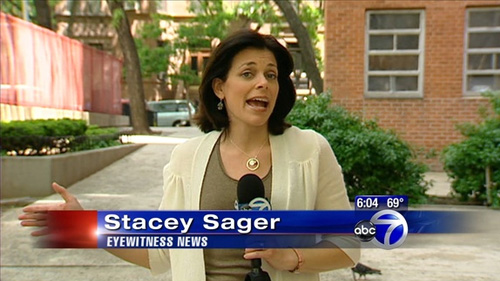 It's important to remember that all stations, but large market stations in particular, serve a very large and diverse population, so change is something that needs to be approached carefully. Many viewers have probably become accustomed to the large, easy-to-ready titles and changing them wouldn't be in the station's best interest. It wouldn't be surprisingly if there were hours of debating the merits of how one point size up or down affects readability.
The bug, while still large, looks better with the time and temp more closely integrated into the design, rather than floating above it as it did previously.
Shedding the rather geometric and flat look was a good move. The new animations, laser lines and light bursts give the graphics an HD-worthy look that still remains true to the station's brand. With HD in mind, Giant Octopus was able to deliver WABC-TV a new package that works perfect with the Eyewitness News brand.