More snazziness from 'Nightly'
We've already noted how "NBC Nightly News" has started using rather creative applications of 3D graphics combined with video. Last night's edition of the broadcast had a particular interesting use of this. A full-screen image showed video of a subway car departing a station, with text superimposed over the station wall (images after the jump).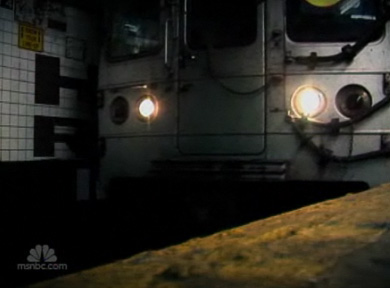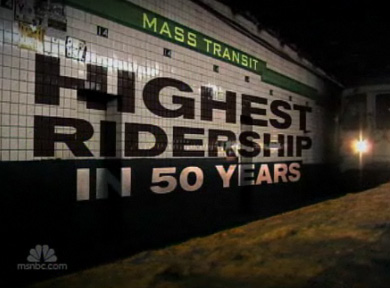 While certainly eye-catching, at what point does this type of use start becoming a little too much like "Photoshopping" photographs in newspapers.
It is important to note, however, that in this specific use it's pretty clear the text has been superimposed and really isn't painted on the side of a subway station. Of course, creative folks always struggle with this type of issue while trying to make newscasts as eye-catching as possible and still maintaining journalistic standards.
And, additional uses like the one below found later in the same broadcast, are clearly virtual environments.