A set as a memorial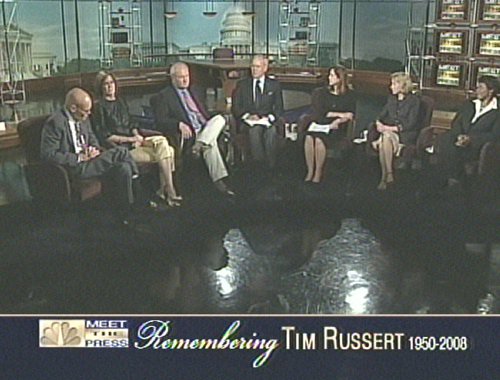 In place of the normal "Meet the Press" today, NBC aired an hour-long tribute to the show's late moderator, Tim Russert.
Former "Nightly News" anchor Tom Brokaw hosted a large panel of Russert colleagues and friends seated in front of the show's empty set.
The one-shot of Brokaw was framed so Russert's empty chair was seen in the background — a fitting tribute to the show's venerable host.