A look back: ABC News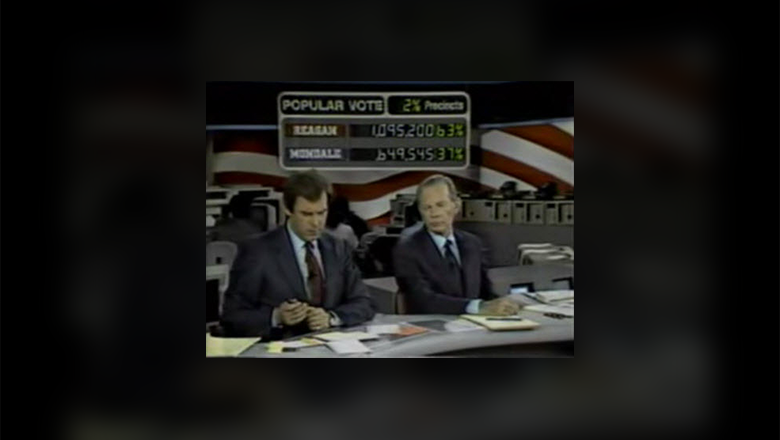 Today  is the third in a series giving you a look back at the sets and graphics of past election nights. As you'll see, the breadth and quality of the images we could find varies greatly from network to network and year to year and in many cases we don't have material for side-by-side comparisons from the same election. If you have video clips of past election night coverage you'd like to share, please feel free to e-mail contribute@newscaststudio.com.
Previous posts: CBS News | NBC News
There seems to be a shortage of ABC News election clips available, so please feel free to send us any images you have.
1984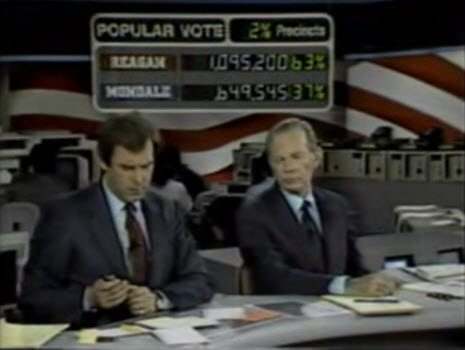 The set includes a working newsroom with a red-and-white-striped background along with black. The effect is a bold, modern look.
The set also includes a egg crate tally board as well as numerous workstations.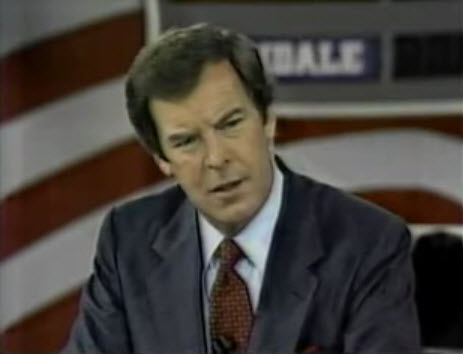 Here's a sample of the full screen graphics ABC used.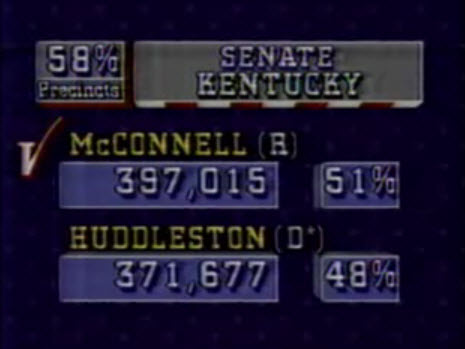 1992
These images, from TVArk, show ABC News' 1992 set. This was a large newsplex-style environment complete with functional balconies and a large electoral map behind the anchors along with numerical tally boards.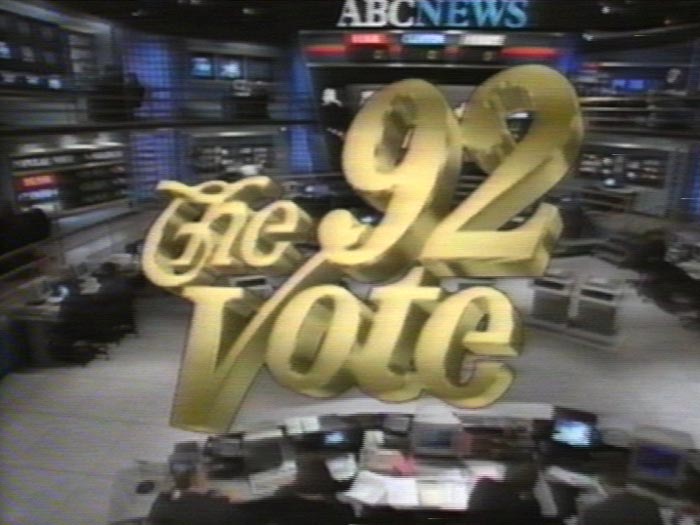 It's especially interesting to note the row of teletype machines in the middle of the room.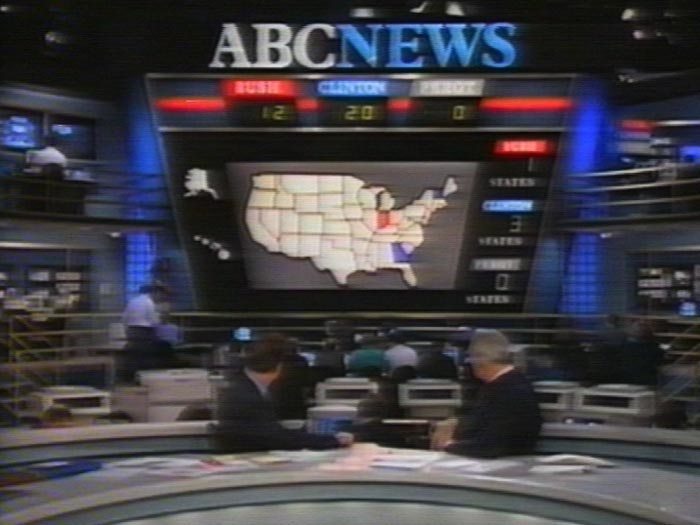 We especially like the way the anchors are looking behind the anchor desk to the large map. This is a great example of showing how sets are not just pretty backgrounds; but they can also be used for talent to interact with.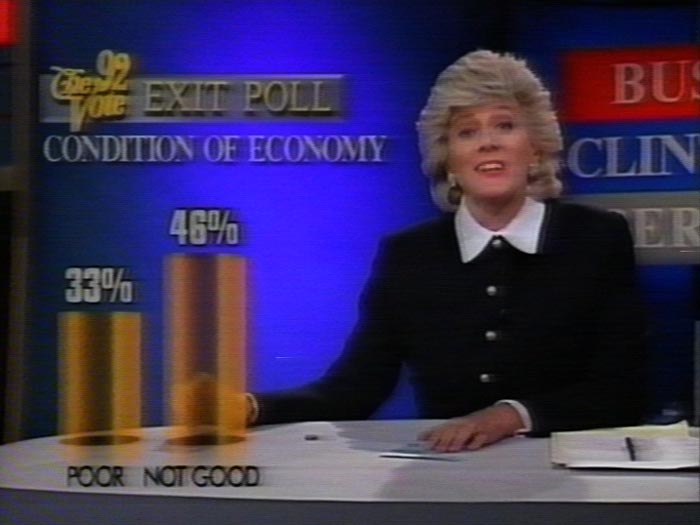 And finally, here's an interesting graphics application ABC used that year. As you can see, the graphic is keyed over the anchor's hand and also includes realistic shadowing to create the illusion of two cylinders sitting on the desk.
2004
For the 2004 election, ABC utilized the giant rear projection screen that was behind the "World News Tonight" anchor desk at the time to project the electoral map: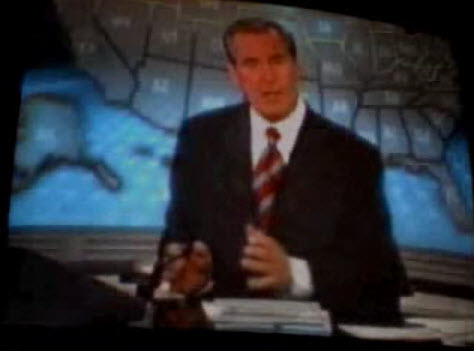 ABC News has had an interesting approach over the years, and it will be interesting to see what gizmos they have this year to help tell the story.