Columbia, Mo. station on temp set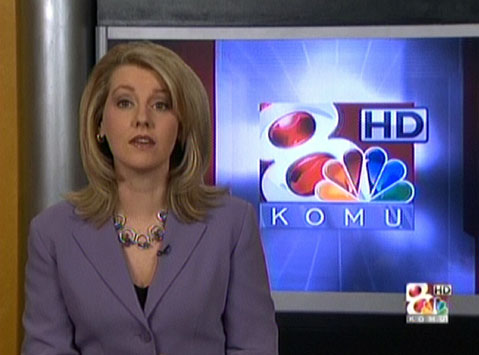 KOMU-TV, the NBC affiliate in Columbia, Mo., is broadcasting from a temporary set in preparation for its new set, scheduled for debut sometime next month.
KOMU began broadcasting in high definition last year but opted not to get a new set like most stations making the HD switch. That will change, however, when the new look debuts. Since KOMU is owned by the University of Missouri, a public college, the bid process is a matter of public record according to Missouri statutes, and based on information obtained by NewscastStudio, we can tell you the designer of the project is Devlin Design Group.
The temporary set KOMU is using mimics the old set's look but there has been a noticable change in the lighting.