'New York Nonstop' debuts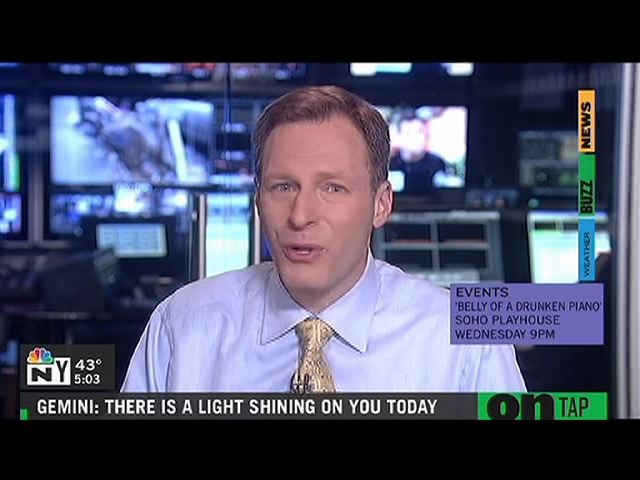 'New York NonStop' has debuted to much fanfare in New York as part of WNBC's information center. The channel is a 24-hour cable news and lifestyle channel which airs unique segments and news.
"New York Nonstop" debuted Monday morning in nearly 6 million households and will bring a unique voice to the crowded world of news and information. In addition to up-to-the-minute business, politics and current events, "Nonstop" explores the trendsetters, emerging voices, music, restaurants and nightlife at the heart of New York City.
The channel is geared toward a city-minded audience, and its prospective viewers said they're curious about the blend of news and lifestyle content.
Viewers also will get information essential to managing life in New York – including updates on weather and current events every 15 minutes.
The channel also uses a unique look, similar to that of CurrentTV. The look shows whats coming up along with headlines, temperature and time. Special thanks to TVNT for the screenshot.