Gannett forms digital media network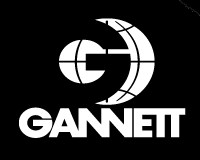 Gannett has announced the creation of a new advertising network that will allow advertisers to reach multiple Gannett-run sites:
Gannett Co., Inc. announced today the formation of a groundbreaking network that will change the way advertisers reach their target customers. The Gannett Digital Media Network ties together more than 100 digital communities with a combined reach of approximately 25 million people.
Included in the network are Gannett's best-of-breed news and information sites, led by USATODAY.com, the web site for the nation's largest-selling daily newspaper. It also includes the local sites for Gannett's massive network of newspaper and broadcast properties, representing some of the most recognized brands in their communities, such as AZCentral.com and IndyStar.com. The consumers visiting these sites are incredibly attractive to advertisers. On the whole, they skew higher on metrics such as education and household income and, according to a recent Jupiter Research study, local sites rank highest for trust in advertising and attract consumers who spend more money online. This combination of national reach and true local engagement makes the Gannett Digital Media Network unique."The Gannett Digital Media Network gives marketers access to diverse and attractive audience segments through our unparalleled combination of national and local media sites," said Josh Resnik, vice president and general manager of the Gannett Digital Media Network.
The new advertising network will allow advertisers to reach all of Gannett's properties, including USAToday.com, in one ad buy. Local station sites, such as AZCentral.com, will also be part of this digital network. The full text of the press release can be read on the Gannett website.