News Set Up for Sale after Shutdown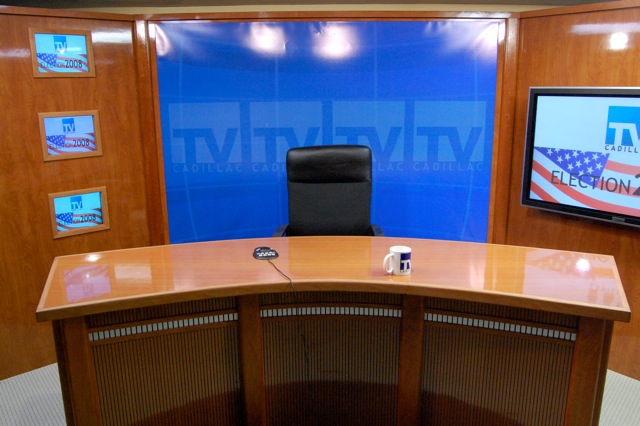 While it's fairly common for unused sets to simply be scrapped, one northern Michigan production company is trying to find a new home for their news set.
Freelancer Productions of Cadillac, MI produced Local Edition, a community-interest cable newscast, for about two years before the program lost its funding. The company was left with a news set sitting unused, and they're hoping to find a TV station or school broadcast program that can put the set to good use.
The company is encouraging organizations interested in the set to either send an email to info@freelancerproductions.com or call 231-878-2108 for more information.