New CNN Center studio?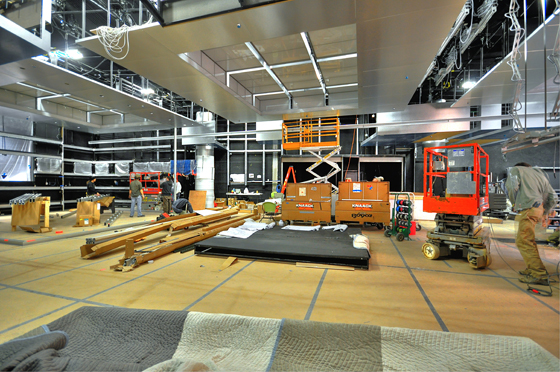 NewscastStudio has received pictures from a tipster of what he or she says is the new CNN studio in Atlanta.
Inside Cable News previously reported CNN is constructing a new set for its domestic network at its Atlanta headquarters. In addition, a large part of the current newsroom, located camera right, has been walled off for months now, though it's not clear if this is the location of the new studio.
The set in the photos appears to be very large with many modern elements. The set looks like it will be heavily stocked with technology, including a large array of flat panel monitors in one area.
Though not confirmed to be of CNN, there is one key clue in the photos: a construction cone stenciled with "C-N-N."
Continue reading for more pictures.