NYC's PBS affiliate preps Lincoln Center studio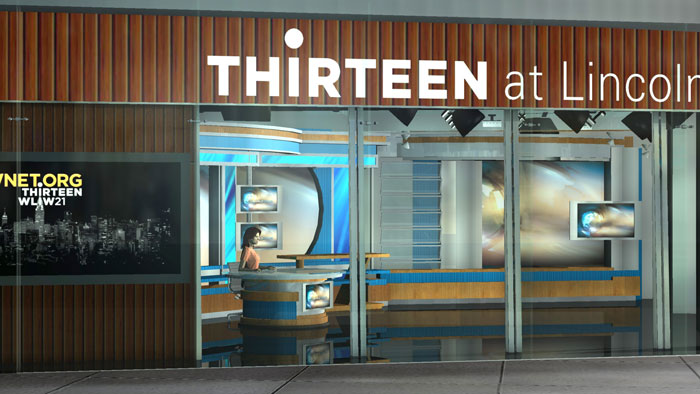 WNET-TV, the PBS affiliate in New York City, will open its new streetside Lincoln Center studios this week.
The two-story facility is at the corner of West 66th Street and Broadway.
Continue reading for more details and links to a photo gallery and the New York Times' coverage.
Billed as the nation's first street-side public broadcasting facility, the studio will be home to "Need to Know," a program scheduled to debut in May. Also using the studio are "SundayArts" and "MetroFocus" as well as introductions and cut-ins for "Reel13" and "Great Performances."
The new facility can be seen in some renderings provided by the station here and provide a look at a combination of blues, teals and wood tones along with multiple flat screens and other display devices.
In addition, a New York Times article includes a photograph of the studio from the outside.