MSNBC.com rolls out slick new TV page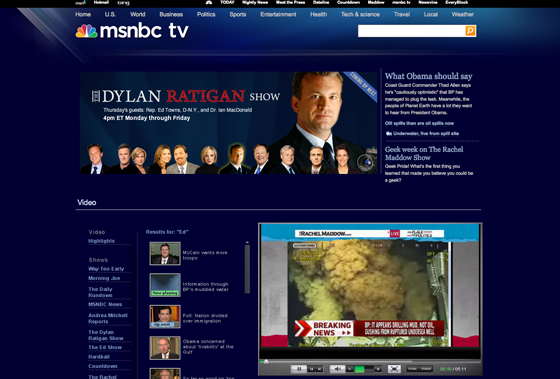 MSNBC.com recently launched a newly updated section for its various TV shows.
The section features a large Flash rotator with all the MSNBC show hosts. Each hour this graphic changes to the upcoming show.
The page also uses many social media tie-ins including links to various Twitter profiles and live tweets.