Speed's 'NASCAR Race Hub' to debut new set next week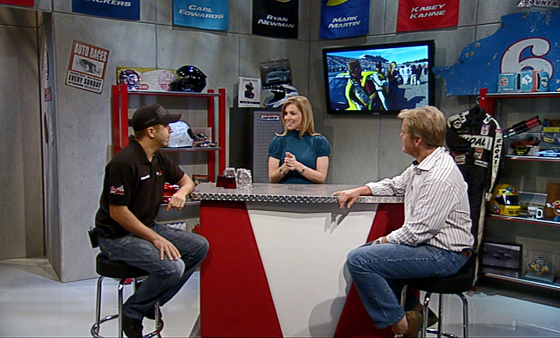 Speed will unveil a new set for it's nightly NASCAR program "NASCAR Race Hub" next Monday.
The set, designed by Seth Easter Design, will include an interview station and a news station in addition to other changes.
Seth Easter Design has also worked on projects for ABC News, Mark Burnett Productions and WLIW-TV/WNET-TV studios at Lincoln Center.
The previous set, seen above, featured many areas for interviews, but felt almost too thrown together for a major sports network and lacked the bang of an ESPN set.