CNN's 'Election Matrix' projected as loser in TV technology race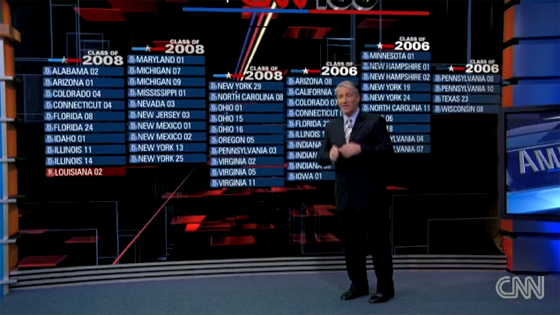 CNN's newest election technology, the "Election Matrix" continued to twitch onto viewers screens during John Kings in-depth analysis.
Inside Cable News comments, "I'm not going to wait any longer to give CNN's Election Matrix a colossal thumbs down. I'm not giving it a thumbs down because it isn't an interesting idea or because the information is not being presented in an interesting way. No, I'm giving it a thumbs down because the system used to generate it has more bugs than a bait store and it clearly is not ready for use."
While the concept is ok, though not very well executed, it has been filled with issues from day one. We have to wonder why they even used it? Maybe the fact they spent money on creating this area?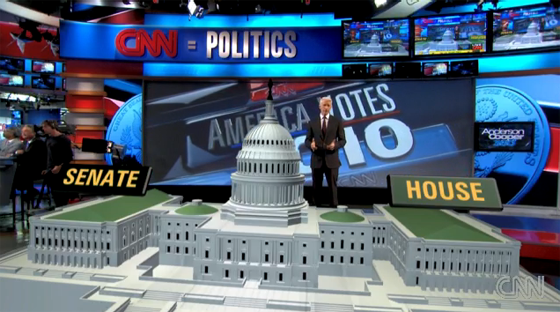 We are happy though that CNN at least continues to try something new each election.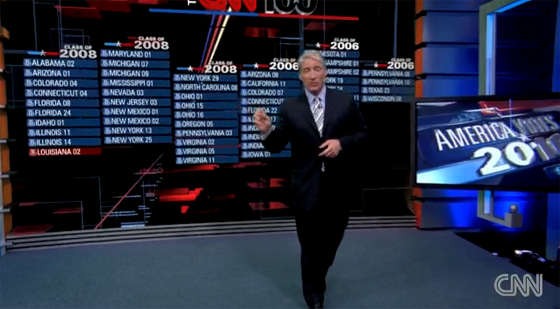 It appears CNN has at least updated the floor, so the chroma key green reflection is gone, replaced with carpet to minimize reflections.