CNN sees online traffic spike during midterm election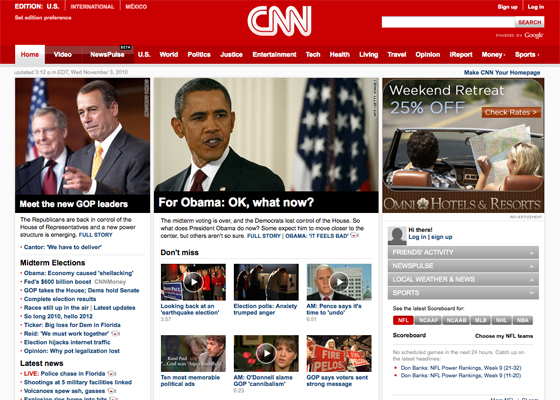 CNN.com saw nearly 80 million page views Tuesday, its best day since the Michael Jackson Memorial in July 2009.
Unique visitors to the site were up 10% from the 2006 midterm high, and 26% higher than the previous four-week average. The site also logged nearly a quarter million views of live video during the election night.
The other networks have yet to release numbers.