Reelz gets sharp new look from FX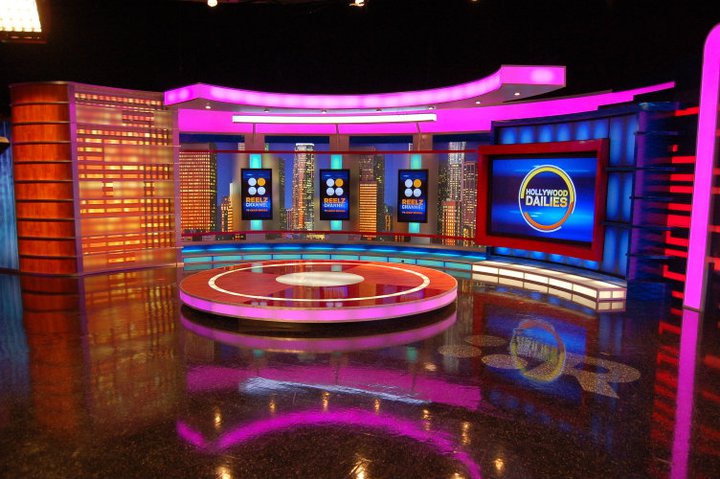 Reelz, a cable channel focused on movies, has unveiled a new set from FX Group that's an exciting new direction for the firm.
Despite a recent slate of less-than-inspiring sets from FX, this design is quite sharp. It's stocked with multiple vertical flat screens as well as modern, sleek backlit surfaces and full of bold, bright colors and, with the studio's center riser, a subtle nod to the film industry.
Some of the elements are bit reminiscent of the "stained glass" set FX built for WPLG-TV in Miami.
As mentioned, this set is a big departure from most FX designs and seems to be more indicative of the work done by Jack Morton/PDG and Clickspring Design, though in some ways the Reelz set still seems a bit more structurally heavy than the more sleek, airy designs created by those firms.
The design is very similar to one FX posted over a year ago under a "fresh new designs" feature that's still highlighted on the company's Web site. According to the company's Web site, this design was developed by Kevin Vickers.
According to his official FX bio, Vickers works on both 3D rendering and designing the printed graphics on FX sets.