Huntsville station prepping for HD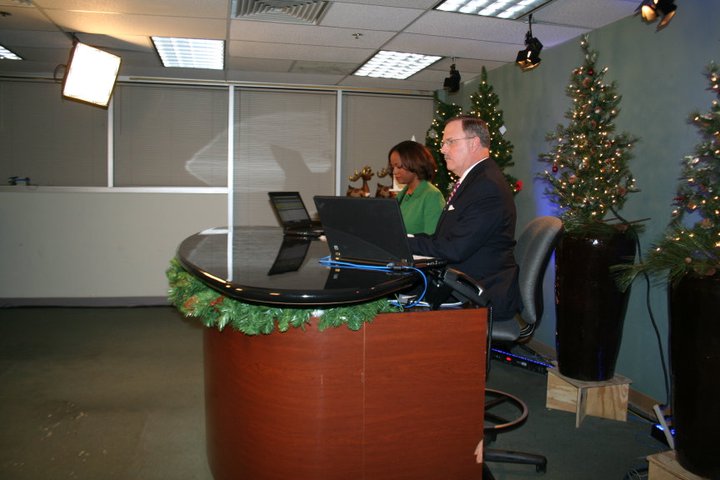 WHNT-TV, the Local TV LLC station serving Huntsvilla, Ala., is prepping its studio facility for the move to HD.
Currently the studio set is being dismantled while newscasts are being broadcast from a temporary, very Christmas-themed set.
The station's current set is a refresh done by FX Group of an Inergi set.
The station is live streaming video from the studio during the transition, as well as posting photos on its Facebook page of the set demolition and temporary set.
After the transition, the station will the market's second HD newscast, but is planning to broadcast field footage in HD as well.