CNN releases iPad app, makes iPhone app free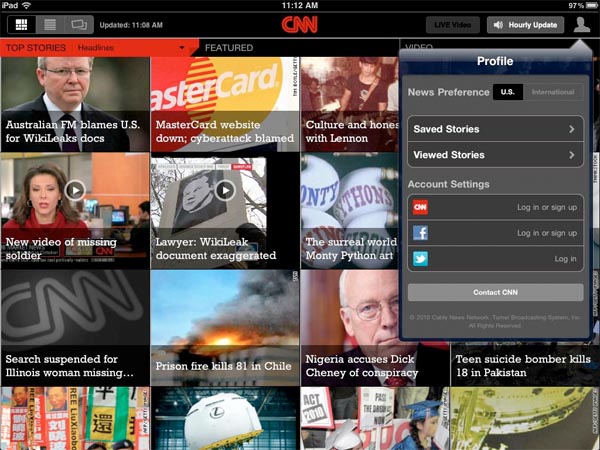 CNN has released an iPad app and has taken its existing iPhone app free.
The newly-released app takes advantage of the iPad's larger screen by offering users a variety of ways to view the news: slideshows or grid format, for example.
The app ties text content with other media and sources, including blogs, social networks and live and recorded video. Audio-only updates are also integrated.
Meanwhile, the network's iPhone app, once available at a cost of $1.99, is now free.
"High-quality, world-class journalism is what CNN does best, whether live breaking news, hard-hitting interviews or in-depth investigations, and our iPad app presents that content to the world in a wholly new way," K.C. Estenson, CNN.com's senior vice president and general manager, said in a statement.
"This app harnesses the best of what the iPad offers by leveraging striking photos and videos; elegant, multi-touch navigation; and the ability to share content with your friends via social media."