WNEP-TV unveils new home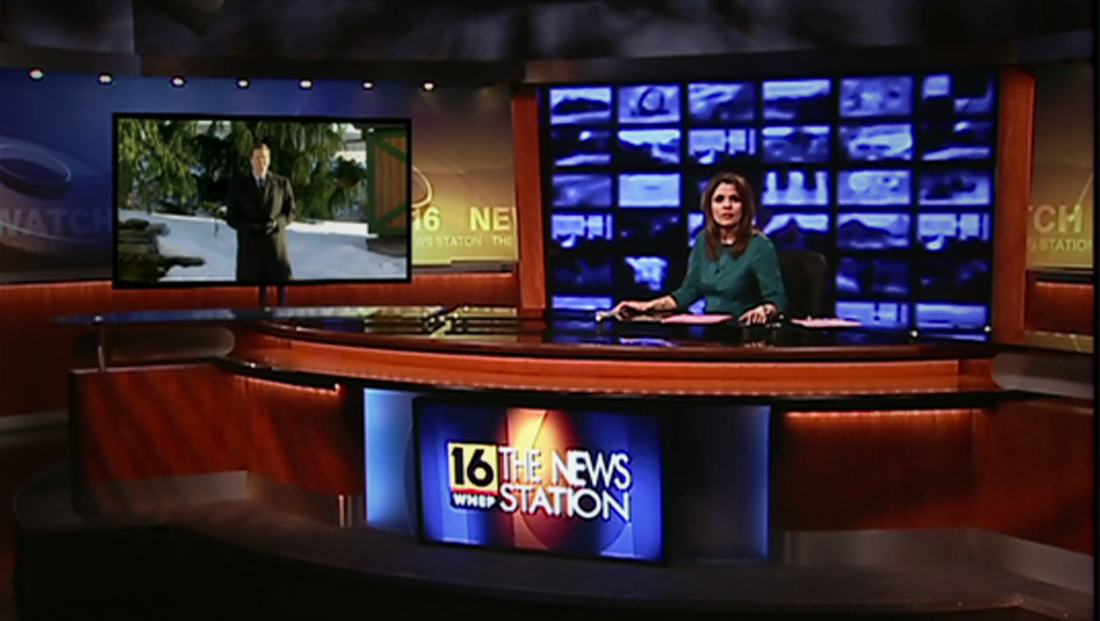 Here are some photos from the new set at WNEP-TV in Scranton/Wilkes-Barre, Pa.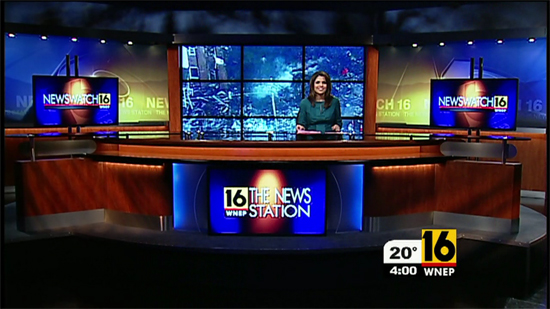 As reported previously, the new set, designed by FX Group, features a three-by-three flat screen array behind the main anchor desk. The station reused its existing anchor desk but added some "wings" to the sides and a new glass surface.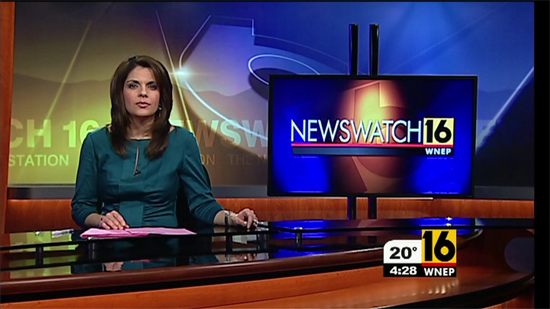 The camera right and left walls are a large span of duratran in blue and yellow, though parts of the backgrounds become a bit muddy and skew more toward green. Either side of the set also includes a flat screen monitor.
We're not crazy with how the tops of the monitor stands poke up behind the screen.