Stephen Arnold Music rocks out with 'Dr. Drew' on HLN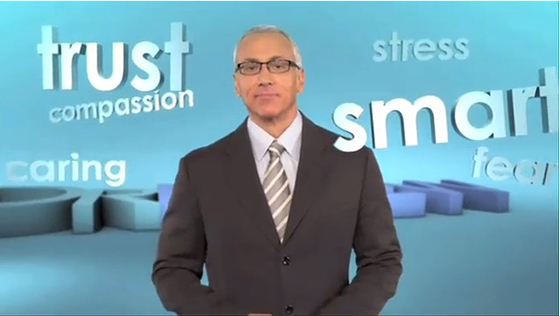 Celebrity physician Dr. Drew Pinsky is back on the airwaves with an energetic original theme created by Stephen Arnold Music.
For the show, HLN and parent network CNN needed an edgy, youthful theme for "Dr. Drew," the addiction specialist who made his name with "Celebrity Rehab with Dr. Drew" and "Sober House" on VH1,which follows celebrities in residential rehab, as well as the national radio show "Loveline." Scoring to the show's animated open, Stephen Arnold Music built a signature score with catchy guitar hooks, driving rock drums, live bass, and subtle sound design.
Video after the jump…

"The HLN sonic brand is about setting a quick, upbeat pace for its shows," said Stephen Arnold, President of Stephen Arnold Music. "Dr. Drew is a trusted personality, especially among the young audience that's dealing regularly with the issues he takes on. The charged, memorable guitar hooks of this theme are a perfect fit with the host, his viewers, and HLN."
Stephen Arnold Music composed multiple variations — somber, upbeat, edgy, and medium — to reflect a particular segment's content, including quick hits for bumpers and transitions. Electric guitars, bass and drums were all recorded live at Stephen Arnold Music's studios in Dallas.