'Ed Show' updates look with new graphics, moves studios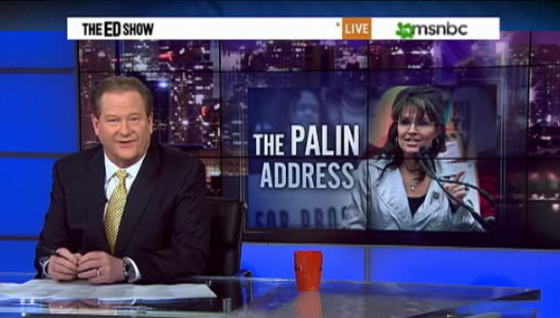 Out with the orange, in with the new "Ed." Recently debuted, the new graphics for "The Ed Show" use blue and pops of yellowish orange. This is in stark contrast to the former bright orange colors. The new colors are more dark and calm, possibly reflected the change in showtimes. The new graphics also remove the sound bars, moving away from Ed Schultz's radio side.
Along with the new graphics, the show moved to a new studio at 30 Rock.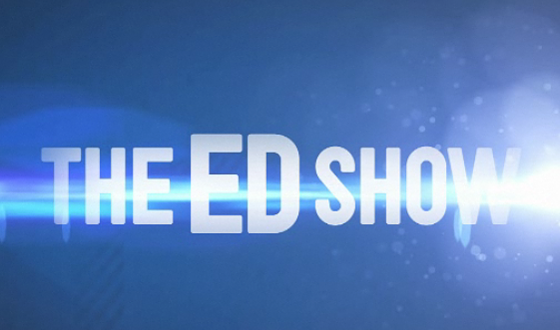 The logo of the show changed slightly, still emphasizing "Ed" over the rest.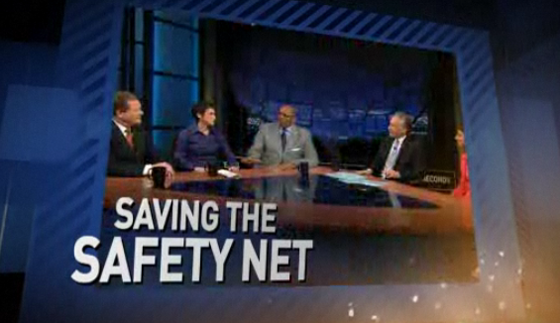 The new graphics work well for the show, but seem too similar to other MSNBC programs, past and present. Also, they're lacking some "wow" element to set them apart. They seem almost too flat.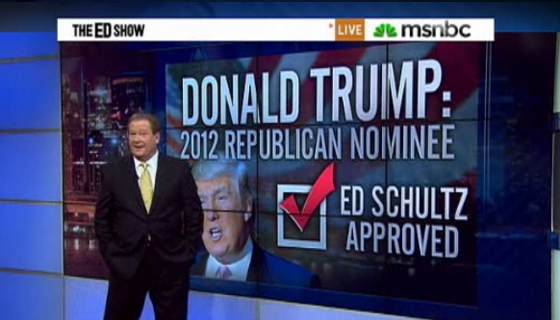 It's interesting to note the number of changes "The Ed Show" has undergone at MSNBC, including its recent studio change.