Raycom implementing Chyron BlueNet at all stations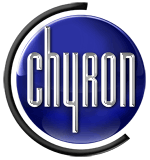 Raycom Media has select Chryon BlueNet as its new HD graphics solution for all of its 31 news-producing stations, reports Broadcasting & Cable.
In addition to BlueNet, Raycom has selected Chryon's LEX3 on-air systems, CAMIO servers and the iSQ remote monitoring and playout solution.
The implementation is part of a group-wide upgrade of HD graphics systems.
26 of Raycom's station are expected to get the new tools this year, with the remaining five following in 2012.
BlueNet, which debuted at NAB this year, is, according to Chyron, " acomprehensive solution that fully addresses broadcasters' requirements for streamlined end-to-end graphics workflows. BlueNet leverages Chyron's acclaimed suite of graphics tools and streamlines ordering and graphics asset management, collaborative graphics creation, and real-time playout. Integration with AXIS, Chyron's cutting edge cloud-based services offering, extends the power of BlueNet workflows in speeding even the most sophisticated graphics to air."