'Last Word' moves to newest MSNBC studio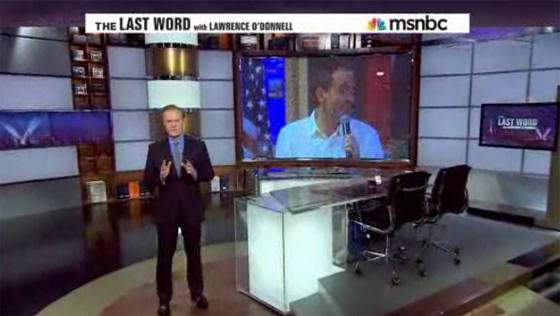 MSNBC's "The Last Word" has moved to the newest studio in 30 Rock.
Studio 3K was first used in April by "First Look," "Early Today" and "The Ed Show." The set was designed by Clickspring Design.
The show formerly broadcast from a small side studio off of Studio 3A in the GE Building. The studio would require changing graphics daily as other MSNBC shows also originated from the nook, including Martin Bashir's afternoon show. The new studio allows Lawrence O'Donnell to move around and interact with the camera more, a nice change, reminiscent of when "The Rachel Maddow Show" first launched.
We'll see though how long the fancy camera moves and pacing lasts, as other MSNBC shows have tried it with new studios and then dropped it quickly. More photos after the jump.