'Countdown' to debut with Jack Morton set on Current TV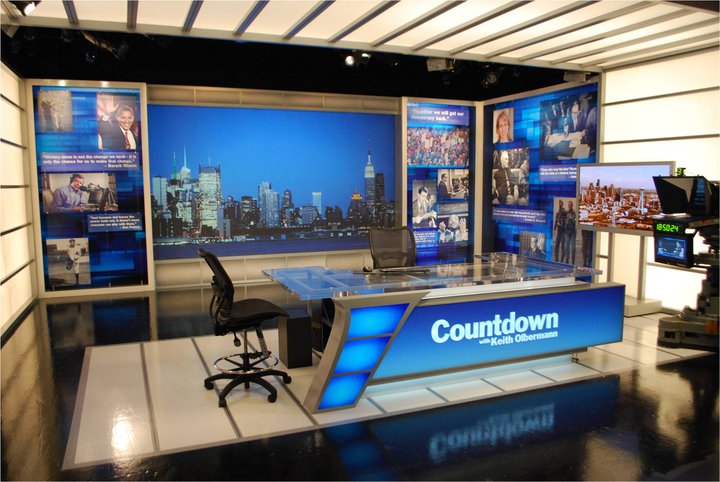 Debuting tonight, "Countdown with Keith Olbermann" will have a new home on Current TV with a new set by Jack Morton.
The new set uses blues and silvers as the primary colors with a large RP behind the anchor desk. The desk is designed to accommodate Keith plus a guest in studio.
The set also features pictures of major news events in the background on panels with quotes. Flanking the set are various backlit elements.
The set is an upgrade from his previous MSNBC home and will feature more angles and interaction. While some elements seem budget oriented, the set should frame nicely for Current TV's first real foray into anchored news.
Another photo after the jump.