ABC News shows Android some app love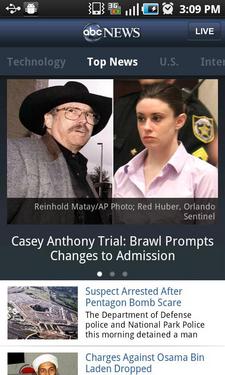 ABC News has launched a scaled down news app for the Android platform.
AppScout.com writes, "the ABC News for Android app brings original stories, polls, show content and election results and is designed for user personalization. Some of the new user-centric features include live video, saving 'favorite' stories for more personalization, local news and information based on your location, and more."
The app can be found in the Android Market.