Musical chairs at 'Good Morning America'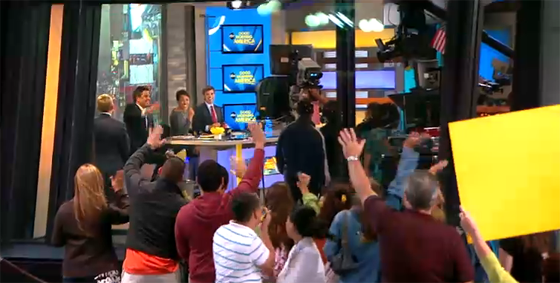 This morning, "Good Morning America" debuted another new set, coming just months after the previous one debuted.
For this change, "GMA" moved from the second floor of Time Square Studios to the first in an area that was once designed to look like a subway station and newsstand.
Oddly though, the "window" behind the anchors is now a projected image of Times Square on an RP, and not a real window.
The set does feature many real windows, located in the weather and live performance areas. Along with those areas, the new set has a kitchen demo area, a large interview area and a touch screen monitor. The mobile anchor desk can also be placed in front of the windows.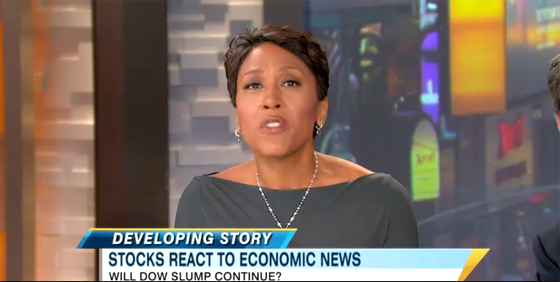 With so much set in such a small (and expensive) studio it does feel cramped. During the debut other cameras and talent arms and shoulders kept appearing in various shots, but these shot blocking issues are normally resolved with time and practice.
Why the move to downstairs? To foster more audience interaction and to show off Times Square.
"I believe this is a key step as we continue to build on the relationship between the show and its audience in Times Square. It will enable us to move seamlessly from segments inside to outside, and sometimes to do segments that involve both inside and outside elements, said senior executive producer James Goldston. "Good Morning America operates at the crossroads of the world, and this move will enable us to truly showcase the iconic nature of our broadcast home."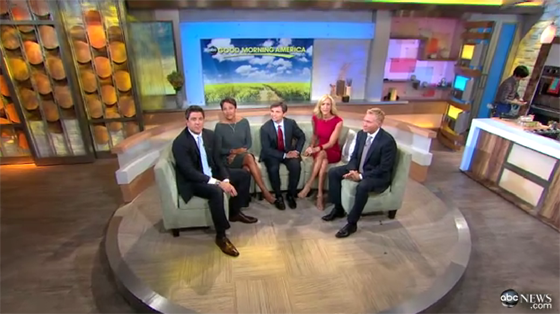 Overall, the set has many modern and classic elements. From the bright blue and yellow panels to the interesting textured elements, the set follows many of the current morning show set trends.
However, unlike the mostly clean and sleek looks seen at "Today" and "The Early Show," this set includes some darker areas that, combined with those textures and dramatic lighting, add a nice sense of depth and visual interest.