Missouri station launches 'hybrid' newscast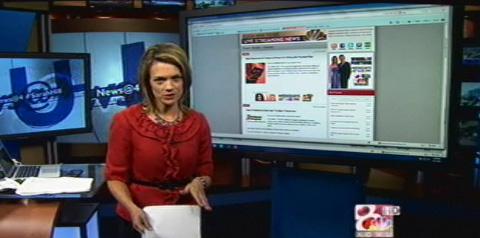 KOMU-TV, the NBC affiliate serving Columbia/Jefferson-City, Mo. launched its highly touted "U_News@4 with #SarahHill" today at 4 p.m.
The program, which replaced "Oprah," is anchored primarily from the standup/sports area, with anchor Sarah Hill making use of a large touch screen monitor that displays relevant content, including websites from other local news organizations.
This screen is placed in front of a rear projection screen and additional flat screen that show a looped version of the show's title card.
A high work surfaces provides a place for Hill to keep her scripts, laptop and other technological gadgets.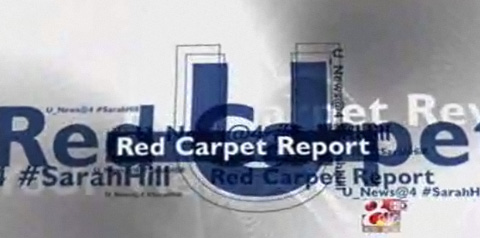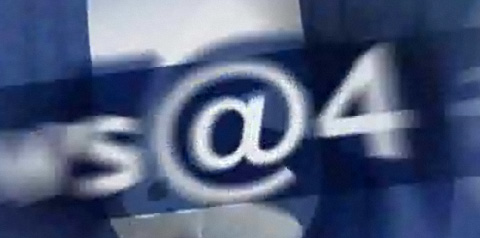 The program also makes use of a special graphics package with a blue and white color scheme. The station's traditional red-hued graphics have been mostly recolored blue as well.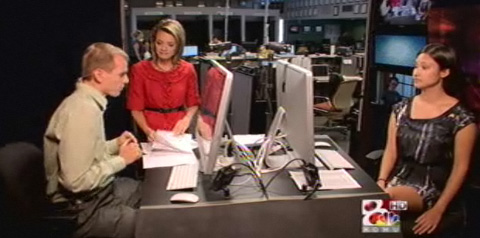 In addition to the studio, the newscast also makes use of a new area that overlooks the newsroom, shown above, and dubbed the "social media desk." This area is primarily used for sharing feedback from social media networks.
The newscast heavily encourages users to get engaged in the stories via its Facebook page and the Twitter hashtag #UonTV and also made use of Google+, as the station has been doing regularly. The newscast is also streamed live from 4 to 5 p.m. central time on the station's website, and also includes a behind-the-scenes studio cam stream.