Raleigh CBS affiliate renovating newsroom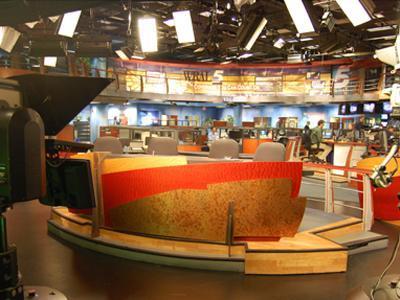 WRAL-TV, the CBS affiliate in Raleigh, N.C., will debut a renovated newsroom set Sept. 27 along with some changes to the graphics and music.
"The renovated WRAL HD newsroom will showcase the station's big coverage of big stories, local investigations, severe weather coverage plus Web and social media integration," reads a story posted on the station's site.
The original set, shown at right, debuted in 2001 as the first fully-HD newsroom in the country, was designed by Devlin Design Group.
In addition to the set, the station's weather center is getting a behind-the-scenes upgrade. The station is launching an interactive, high-definition system with 3D storm tracking, an exclusive FutureCast tracking model and a StormThreat feature that predicts tornado, thunderstorm, hail and flooding probability, according to the station site.