Hayes starts 'Up' with clean graphical look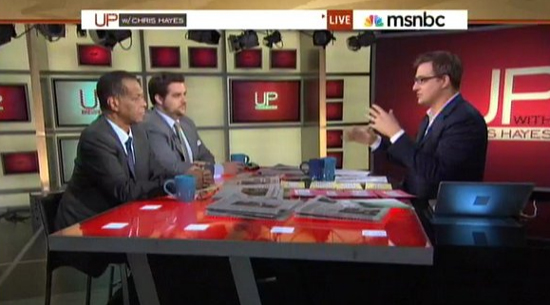 "Up with Chris Hayes," MSNBC's new weekend show hosted by frequent Rachel Maddow guest and fill-in host and "The Nation" editor at large Chris Hayes, debuted this weekend from the main MSNBC studio.
The show uses a graphics package that mixes rich red and gold tones along with clear typography.
The MSNBC studio walls were turned a pale yellow hue to match the graphic package's golds and the show made use of the bold red checkered anchor desk that was briefly used by "The Ed Show."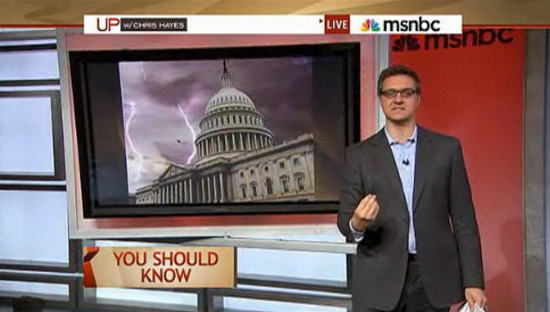 In addition to the anchor desk area, some segments originated from the area to the right of the studio's video panel array and made use of a floating flat screen that was used as both an OTS element for Hayes' standups and a background element for standing multi-person blocks.
MSNBC also offered a behind-the-scenes clip of a show rehearsal: