Google News introduces the standout tag, gives incentives to link back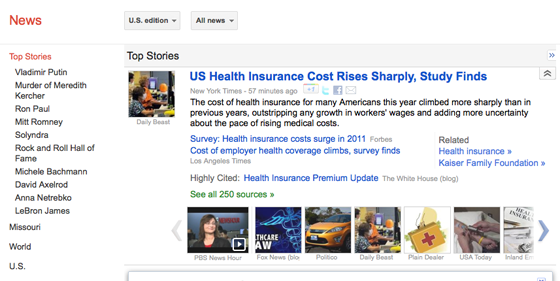 Via Nieman,Google News is rolling out a new feature to help highlight the best content, called the standout tag.
Standout is only one signal among many — it won't on its own influence stories' placement on Google News — but it's one way for news orgs to tell Google, essentially, "This is our best stuff." (And then to ask Google: "Um, could you please highlight it?")
The problem with the tags as they've existed so far is that publishers haven't had much incentive to use them to give credit unless they're actually hoping to use them to get credit. Why tip your hat to competitors who might not, in turn, tip their hats to you?
The standout tag says yes. Standout's not just about highlighting extra-good content; it's also trying to collapse news outlets' self-interest into the communal needs of the news ecosystem.
The latest in design, production and engineering
Subscribe to NewscastStudio for the latest delivered straight to your inbox.