MSNBC reporter goes live from airplane bathroom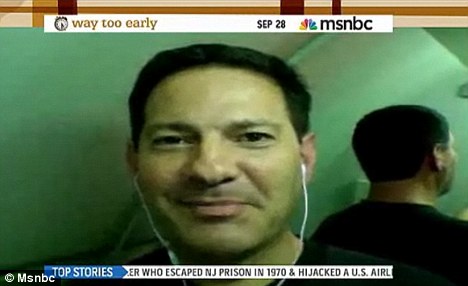 Well, here's an interesting use of Skype.
Mark Halperin, a Time magazine editor at large, appeared on MSNBC live from an airplane restroom.
Appearing on Willie Geist's "Way Too Early," Halperin was on a red eye flight coming back from attending New Jersey Gov. Chris Christie's speech at the Ronald Reagan library in California.
The reason for the bathroom? Halperin was apparently respecting the "quiet flight" rules.
"The greats at NBC: Brokaw and everyone else is rolling over right now," commented Geist.
Full video below: