NBC O&O sites see growth after dumping 'Locals Only'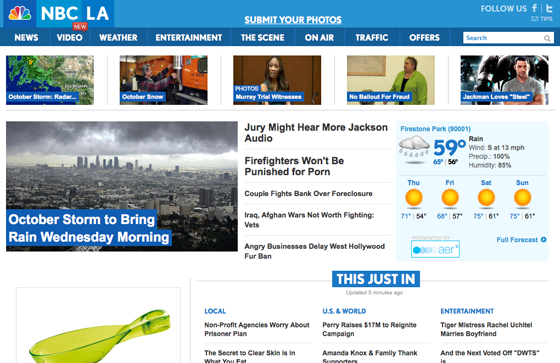 NBC O&O stations are seeing growth online thanks to recent changes in site features and brand changes.
The ten stations, including KNBC-TV and WNBC-TV, saw 16 million unique visitors in August, up 33% over August of last year, according to NBC. The new sites also saw 150 million page views during the same period, up 35% from last year.
The sites dumped the "Locals Only" brand earlier this year as Comcast merged with NBC Universal.
NBC attributes the growth to new technology, including HTML 5 and an enhanced video player. With the new sites, NBC O&O's are also working to promote content more heavily through social media platforms.