'Nightly' tweaks teases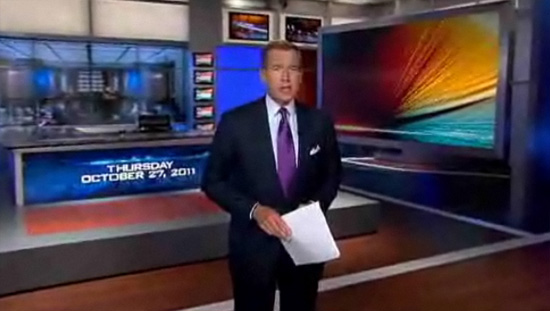 Less than a week into its time on its new set, "NBC Nightly News" has changed how it does the teases at the beginning of the broadcast.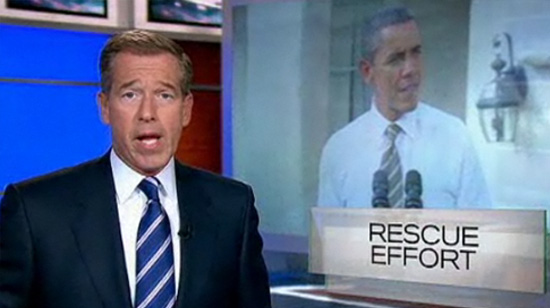 As shown above in a screen capture taken from Monday's broadcast, producers had been using the studio's large rear projection screen to display topical graphics as anchor Brian Williams reads a tease. A graphical title was overlayed in front of the screen at a similar perspective, creating a cohesive look.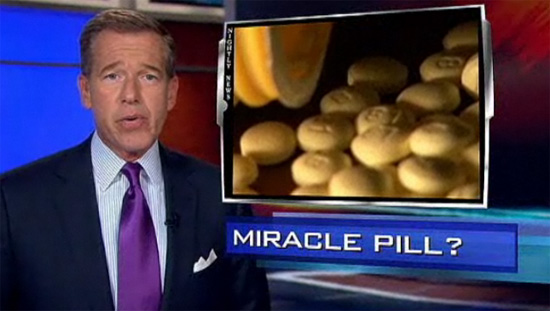 Well, starting with Wednesday's broadcast, the OTS-style graphic used previously was back, as shown above.
The studio's rear projection screen's role, meanwhile, has been relegated to providing a subtle motion background behind the overlay, as shown in the first image.
It's also interesting to note that Wednesday and Thursday's broadcasts both made little use of the large screen, instead situating Williams in front of the flat panel video wall. The last time the larger screen was used for anything substantial was for a medical segment Tuesday, though it has continued to appear in bump shots, as well as the show opener.